Closing the diversity gap in genomics
In this article, Drug Target Review's Ria Kakkad explores the importance of diverse and inclusive samples in genomic studies with Assistant Professor Lindsay Fernández-Rhodes, Pennsylvania State University.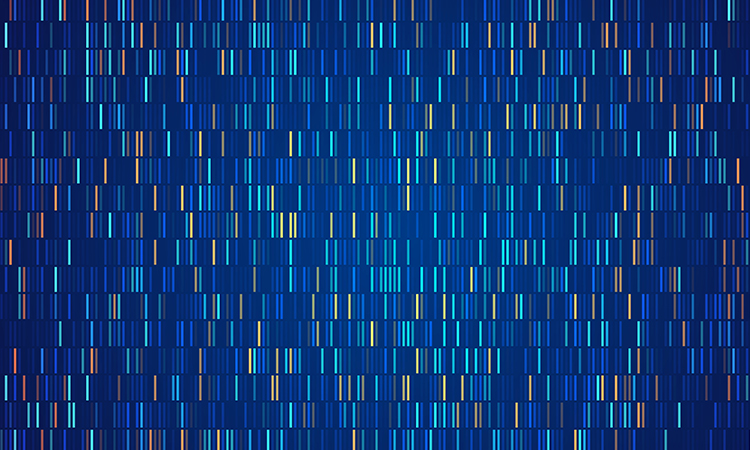 Genomics is the study of a person's genes—how they interact with each other and with the surrounding environment—to understand the influence of genetics on health and diseases. Genomics studies are vital for precision medicine to allow doctors to select treatments that are most likely to be effective based on the patient's individual genes, environment and lifestyle.
Despite being a critical aspect of drug discovery and health research, most participants of genomic studies have been of European descent. As genetic-based precision medicine grows, this diversity gap means those unrepresented in data may lack access to medical care that could reduce growing diseases among specific groups, particularly minorities.
Our mission to develop new drugs and create effective public health prevention measures will be thwarted if we do not increase diversity"
However, researchers have taken a ground-breaking step in genomics in a new study led by Dr Lindsay Fernández-Rhodes, Assistant Professor of Biobehavioral Health at Pennsylvania State University, US. The study, recently published in Human Genetics and Genomics Advances, has shown that using a diverse set of genomic samples can identify new genetic markers for health conditions and therefore potentially improve precision medicine.
Exclusive health data
Even though genomic studies are not the only medical field that lacks diversity, Fernández-Rhodes argues that the historically over-representation of certain groups in medical research could be due to the ease of recruitment in certain populations—especially when studies rely on volunteers or clinical populations. In addition, these groups might have higher engagement with research because they have greater access, resources, trust with the medical establishment and experience less marginalisation. With the beginning of the Genome-Wide Association Studies in 2007, many of the available samples were of Norther European descent. Although some gains have been made in terms of large samples from all across Europe and East Asia, unfortunately the majority of genome-wide association study samples were still of European descent as of early 2022.
Therefore, the latest research implemented new methods to study populations that have not been studied before.
"Our mission to develop new drugs and create effective public health prevention measures will be thwarted if we do not increase diversity," stated Fernández-Rhodes.
A new approach to genomic studies
The team consisted of 100 researchers from around the world to form the Hispanic/Latino Anthropometry Consortium (HISLA). The consortium brings together research expertise and genetic data on people of Latin American heritage to strengthen the diversity in genomic studies.
The researchers collected genomic data from more than 70,000 Hispanic/Latino individuals. The data was recorded from 18 smaller studies and combined with two other consortia to bring the total sample to over 470,000 adults. To date, this is the first time that this population has been studied at such a large sample size. 
The researchers identified regions of the genome that are associated with three body measurements: body mass index (BMI), height and waist-to-hip ratio. The researchers identified 42 previously unidentified regions of the human genome related to BMI, height and waist-to-hip ratio. These traits have been examined in previous genomic studies, but the unique ancestry and experiences of Latin American people made the regions easier to identify using the consortium's data.  
Without leveraging the diversity in human populations, without combining all of this data, those are regions that would have never been discovered," said Fernández-Rhodes.
A finding from the research that Fernández-Rhodes thought to be most interesting was a secondary genetic signal that was discovered in the gene ADCY5. As well as being associated with obesity in her study, it has been previously associated with diabetes and adverse birth outcomes. Although this region had been described before, their discovery of an additional (or secondary) signal in the region explains more of the genetic variation in human populations. Such discoveries can address 'missing heritability' in conditions like obesity. By fine mapping such regions of the genome, Fernández-Rhodes argues, scientists would be better poised to understand the implications of any kind of pharmacologic or public health interventions on the full range of diversity in human populations.
"Our study findings underscore the importance of inclusion in genomic studies for precision medicine advances. As global populations become more and more diverse, we must assure that populations are not left behind in precision medicine advances," said Dr Kari E. North, Professor at University of North Carolina at Chapel Hill, US, and a senior author on the study.
The future of genomic studies and precision medicine 
As well as seeing more diverse samples, Fernández-Rhodes hopes to see a different perspective around researching precision medicine in the near future. She argues that when studying populations and individuals, research is carried out as if they live in isolation of each other. Methodologically, our models often assume that individuals are not related, live separately and in different communities, but this does not reflect the reality of human lives linked within families and communities. Fernández-Rhodes therefore argues that for the future of precision medicine and genomics, "we will need to embrace the fact that there are complexities in our data and incorporate some of what we know about these interactions for like conditions like obesity or other diseases we are interested in addressing."
The social determinants of health involved in obesity are very well established, for example, access to housing, a healthy diet, built environment. Fernández-Rhodes believes that in the future, scientists will have a better understanding of how these factors impact our ability to predict genomic risk. She concluded that "we may be able to derive polygenic risk scores or some kind of clinically relevant information, but we need to then merge it with what we know about the environment that is also at play."

Dr Lindsay Fernández-Rhodes is an epidemiologist with experience in the areas of Genetic, Epigenetic, and Social Epidemiology. Her interdisciplinary research program seeks to elucidate the complex aetiology of chronic diseases and identify drivers of health disparities in the United States, both across the life course and across generations.  To this aim, she leads a vibrant research group that conducts bio-psychosocially integrated studies of complex traits in under-studied and marginalised populations, such as United States Hispanic/Latino immigrants and their families.  They use a variety of epidemiologic and genetic methods to describe the intergenerational patterning of genetic, epigenetic and societal risk factors on health across the life course.