Transforming translational research: CANscriptTM – a better predictive model for oncology
This webinar focused on a recent study evaluating a cohort of head and neck squamous cell carcinoma (HNSCC) patient tumours treated with anti-PD1 using CANscript™.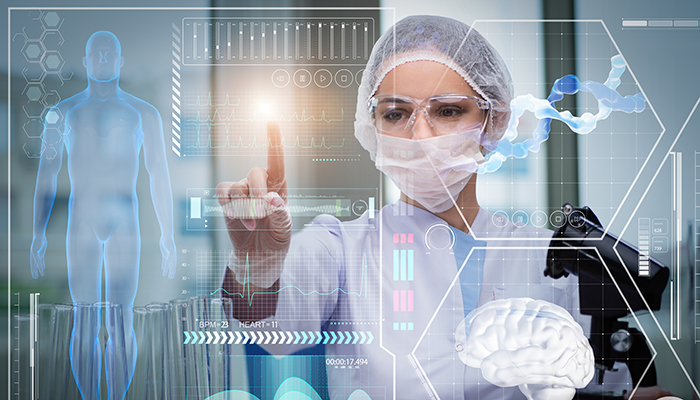 Keynote speaker Mark Paris, Associate Director, Translational Applications at Mitra Biotech, also reviewed the results of the study as a means of investigating predictors of clinical response and identifying mechanisms of resistance.
Delineation of the intra-tumour microenvironment in a dynamic, spatio-temporal setting is critical for investigating the activity and efficacy of candidate oncology drugs. The majority of solid cancers contain unorganised, highly-complex microenvironments that impact treatments at a more personalised level. Mitra Biotech has developed and validated a fully human ex-vivo platform technology (CANscript™) using patient material (tumour, autologous ligands and immune cells) to explore the mechanism of – and predict efficacy for – clinically-directed compounds across several drug classes(Nat Comm., 6:6169:1-14 2015).
Drugs that modulate the immune system have been shown to be very eff ective in some patients. Tumour Infi ltrating Lymphocytes are often required for the function of these drugs. To understand the role of functional immune phenotypes, a cohort of HNSCC patient tumours treated with anti-PD1 using CANscript™ was evaluated.
The webinar, which took place on 17 May, was supported by Mitra Biotech. Here, Mark Paris answers questions arising from the webinar.
How does a project with Mitra Biotech work?
Mitra acts as a Clinical Research Management Organisation (CRO), in the sense that we work with clients to design a project that is specifically focused on their biologic question and includes assay endpoints that will enable interpretation. The client then sends us their compounds. We source the clinical material (tumour and blood) and test them in our assay. We then return the data and a high-level analysis of the data to clients.
How many tumours should my study include?
The number of samples to include in a study is directly related to the objective. Specifi cally, if the need is to understand mechanism as a very preliminary step in development, this can be accomplished with as little as 20 samples. Alternatively, if the intent is to generate a statistically-relevant prediction of response, this may include more than 20 depending upon the anticipated response rate.
What tumour types can you source?
At Mitra, we are actively working with hospitals to acquire eight different tumour types including HNSCC, breast, colon, among others. We welcome a discussion around your specifi c needs.
About the keynote speaker
Mark Paris is Associate Director, Translational Applications at Mitra Biotech. As the technical lead for Mitra's biopharma marketing business, Mark works with clients to craft custom solutions for their drug development needs. He spent 16 years in commercial antibody discovery and clinical development focusing on immuno-oncology. He has more than 12 years' experience of running core molecular and immunohistochemistry labs. He is a graduate of Case Western Reserve University with a PhD in Genetics.