Assays In-Depth Focus 2020
Included in this In-Depth Focus are articles on why human tissue models are best for testing nephrotoxicity and how genetic and pharmacogenomic testing can improve healthcare options.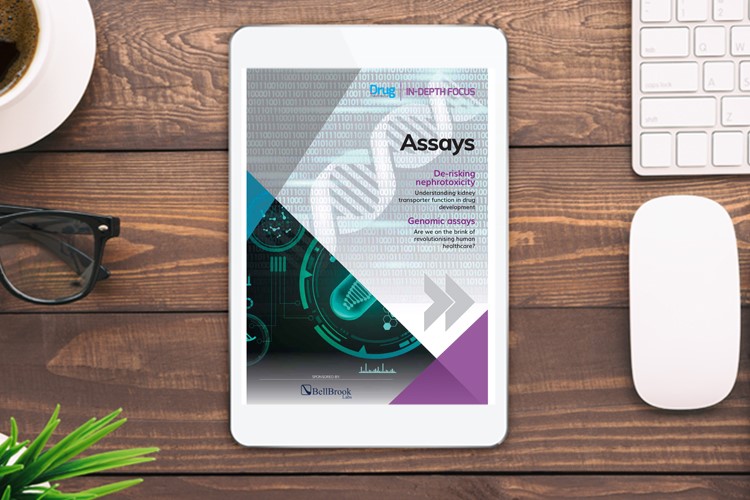 Included in this in-depth focus:
In vitro platforms for de-risking nephrotoxicity during drug development
If not correctly assessed, drug candidates with undesirable safety issues may progress through clinical development, resulting in costly failures later in the development process. Given that many drugs fail in clinical trials due to nephrotoxicity, this article describes the importance of understanding kidney transporter function in drug development, how current cell line and animal models are insufficient and how suitable pre-clinical testing with human tissue models can reduce this risk.
Genomic assays: on the brink of revolutionising human healthcare
Detailed knowledge of the human genome can provide us with extensive information about the causes of disease and how patients will respond to treatments. In this article, Pushpanathan Muthuirulan explores the concept of genetic testing and the potential for pharmacogenomic testing to transform healthcare.