Vaccine Development in-depth focus 2021
This in-depth focus includes articles discussing why biomaterial and nanoparticle-based formulations could lead to the next generation of vaccines and exploring how a new rhinovirus vaccine showed promise in pre-clinical studies.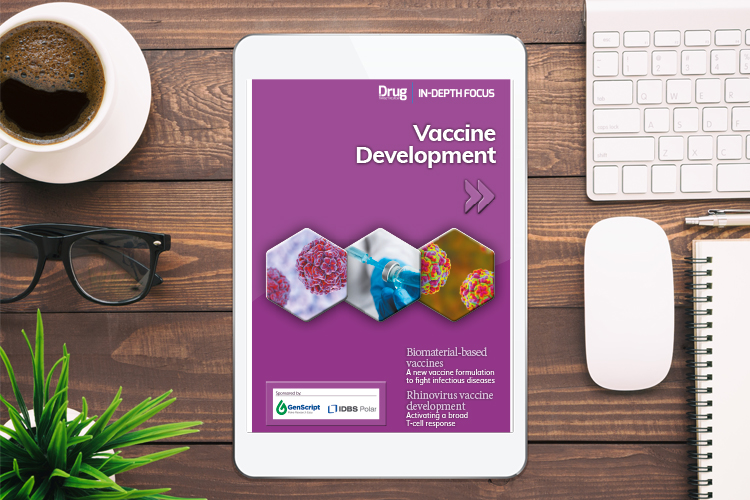 Included in this in-depth focus: 
The development of biomaterial-based vaccine platforms against viruses
Recent years have seen an increase in the development of biomaterial and nanoparticle-based vaccine formulations. Sushma Kumari, Sonal Asthana and Kaushik Chatterjee from the Department of Materials Engineering at the Indian Institute of Science discuss why these materials have such high potential in the fight against infectious diseases.
Broad T-cell responses: designing a rhinovirus vaccine
The multiple serotypes of rhinovirus have presented difficulties for vaccine developers. Now, a team led by Professor Gary McLean from London Metropolitan University and Imperial College London, alongside Professor Sebastian Johnston from Imperial, has formulated a potential prophylactic. Nikki Withers spoke to McLean to discover how it works and the promising results demonstrated in pre-clinical studies.