Humanised mouse model identifies the best match for organ donor
US researchers have developed a mouse model that holds promise in identifying the best organ donor and showing early signs of transplant rejection.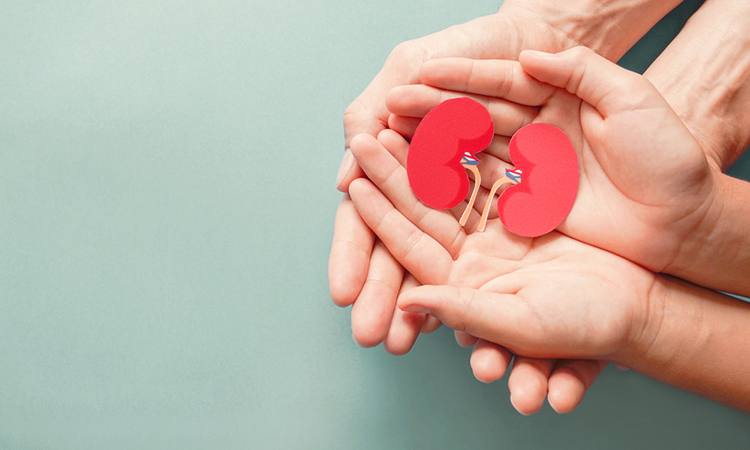 Researchers at the Medical College of Georgia at Augusta University, US, developed a humanised mouse model that shows great promise in identifying a patient's best match for a living organ donor and also holds promise for recognising the earliest signs that the recipient's immune system may start attacking that new organ.
Dr Anatolij Horuzsko, immunologist in the Georgia Cancer Centre and Department of Medicine at the Medical College of Georgia at Augusta University, US, is principal investigator on a new $1 million grant from the Carlos and Marguerite Mason Trust that will help identify the early presence of immune cells before they attack the new organ so the immunosuppressant medications the patient is taking can be modified to try and avert organ damage.
The humanised mouse model has the immune system of a specific transplant recipient, which can be exposed to blood of different potential living donors to see if it is a good immunologic match and he has evidence it also can portend trouble ahead.
Horuzsko noted that the mouse model he developed may provide clues that chronic kidney transplant rejection is slowly progressive and symptoms may not surface until late in the process. Current testing to monitor for rejection essentially show signs that it's happening.
High levels in the blood and/or low levels in the urine indicate that the kidney is not functioning optimally. Creatinine levels also are regularly measured in the blood of patients who still have their own kidneys as a measure of their health.
Yet, by the time creatinine levels are concerning, there is some degree of damage to the transplanted kidney. A biopsy of the kidney to look for damage remains another gold standard for detecting rejection, but the invasive test has its own complications that can damage the kidney.
Non-invasive, predictive donor-specific biomarkers are "highly desirable," Horuzsko added.
His previous 2021 study showed that the mouse model provided a more comprehensive prospective of how the patient's immune system would react to a prospective living donor's kidney that was more predictive than today's standard.
Today, a handful of proteins on the surface of the donor's and potential recipient's cells are used to gauge how aggressively the recipient's immune system will respond, in a process called human leukocytic antigen, or HLA, testing.
As a way to see if this personalised approach could improve immune  system surveillance, they will be creating additional humanised mouse models for recipients periodically after transplant and again challenging them with cells from the selected donor's blood to see how the interaction may have changed.
They will look at activation of key drivers of transplant rejection in the recipient, like CD8+ T cells, known to attack invaders with some destructive proteins like granzyme B and perforin, which kill off target cells.
They will also monitor for the presence of biomarkers of these and other troublemakers as well as protective molecules like HLA-G, to analyse what constitutes a healthy or unhealthy mix for the new organ.
Horuzsko's lab has already shown that HLA-G can inhibit activation of killer cells like CD8+ T cells. Genomic analysis will help determine which genes are responsible for recruiting these killer cells to the transplanted kidney.
Some 100 genes are already identified as players in transplant rejection but are not currently monitored in patients, he explained. They are looking at those and all 27,000 human genes in the search for others.
He is also further exploring the potential of the humanised mouse model he developed to better predict the best living organ donor.
Now, they are increasing the number of patients for whom they are using the humanised mouse model to assess living donor candidates. At this point, the new approach is used in addition to traditional HLA testing with the traditional test response still used to select a donor until studies of the new technique are complete.