A*STAR and MSD team up to advance peptide therapeutics
Posted: 19 July 2016 | Niamh Louise Marriott | 1 comment
A*STAR and MSD have formed a two year collaboration aimed at improving cellular delivery of macrocyclic peptides…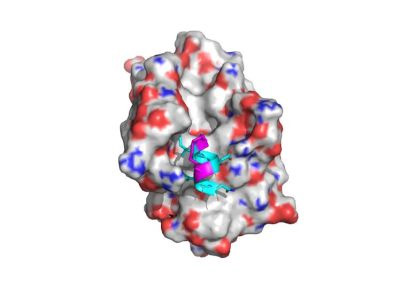 Singapore's Agency for Science, Technology and Research (A*STAR) and MSD (known as Merck & Co Inc. in the US and Canada) have formed a two year collaboration aimed at improving cellular delivery of macrocyclic peptides – a class of molecules that can potentially access therapeutic strategies that have been refractory to traditional approaches.
Macrocyclic peptides are a diverse family of molecules with a stabilizing ring architecture. What distinguishes these molecules from traditional classes of therapeutics is their capacity to disrupt intracellular protein-protein interactions drug targets.
Importantly, these targets have traditionally been cast as 'undruggable' due to their lack of obvious binding sites for small molecules and their residence inside cells, a location that shields them from antibody based therapies. Accordingly, the promise of macrocyclic peptides opens up new opportunities to address a range of human diseases such as cancer, cardiovascular and metabolic diseases.
Indeed, given their medical potential, peptide therapeutics are on the rise. Globally, the market for peptide therapeutics is expected to grow to US$23.7 billion by 2020. 
While macrocyclic peptides offer therapeutic advantages over traditional approaches, their medical potential is currently limited by their marginal ability to penetrate into cells to reach their respective biological drug targets.
Combining MSD's experience with A*STAR's research capabilities
Accordingly, this collaboration, which involves scientists from MSD as well as A*STAR's Bioinformatics Institute (BII), Institute of Chemical and Engineering Sciences (ICES), Institute of Molecular and Cell Biology (IMCB) and the p53 Lab, aims to uncover the chemical and biophysical properties that influence peptide penetration into cells, as well as to explore the use of smart delivery systems that leverage natural cell entry mechanisms.
The collaboration will combine MSD's experience and expertise in drug discovery including medicinal chemistry, pharmacology, pharmacokinetics, and molecular modelling with A*STAR's research capabilities in multiple areas such as protein peptide interactions, bioinformatics, chemistry and membrane trafficking to establish compound design principles that will help unlock the full therapeutic potential of macrocyclic peptides.

Prof. Sir David Lane, Chief Scientist of A*STAR and Director of the p53 lab, commented, "Therapeutic peptide research is gaining momentum and it is exciting to see multiple research institutes from A*STAR working together with a global leader in the pharmaceutical industry to build capabilities in this area. By collaborating with MSD, we are confident that we will be able to accelerate innovation and contribute to the growing peptide therapeutics market and improve treatments for a whole range of diseases."
Dr. Rich Tillyer, Senior Vice President, Chemistry, of MSD said, "We believe that by combining expertise with A*STAR, we will make significant advances in our ability to apply peptide therapeutics to highly validated intracellular targets that have historically been out of reach. In that regard, this collaboration represents an important step towards novel medicines that will save and improve lives."