New to 2018: The role of artificial intelligence in drug discovery
SMi Reports: SMi's 2nd annual Drug Discovery conference, taking place in London on 21 and 22 March 2018, will discuss the role of artificial intelligence in drug discovery.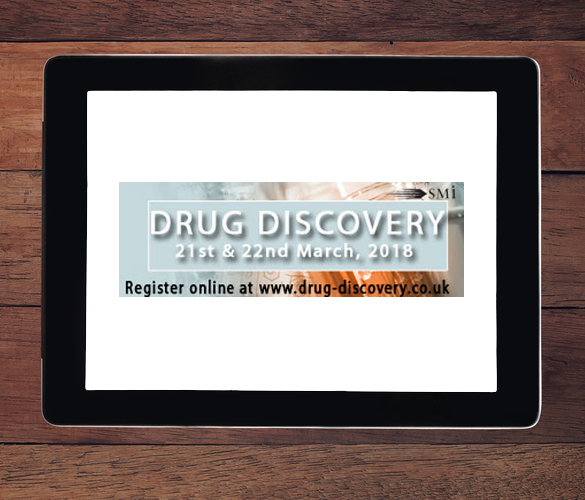 'The biopharmaceutical industry are looking toward AI to speed up drug discovery, cut R&D costs, decrease failure rates in drug trials and eventually create better medicines' Source: Forbes
Against this backdrop, SMi's 2nd annual Drug Discovery conference will discuss the role of artificial intelligence (AI) in the Drug Discovery process. Leading experts from ETH Zurich, Exscientia, Benovolent AI and Astrazeneca will be speaking on this subject. These highly acclaimed professionals will be discussing Artificially Intelligent Drug Design, Transforming Small Molecule Drug Discovery Using Artificial Intelligence, Disrupting Drug Discovery with AI and Machine Learning for Smarter Drug Discovery.
The event will also cover an array of topics which include Advancements in Small Molecule Therapeutics, Discovering New Experimental Technologies and Exploring Alternate Approaches & Modalities.
Alongside the two-day conference, there will be two pre-conference workshops taking place on Tuesday 20 March 2018. The morning session will be led by Nicolas Clare, Technical Project Leader at Axol Bioscience. He will discuss Induced Pluripotent Stem Cell Derived Models and their use in Drug Discovery. The workshop is aimed at those who would like to understand the revolutionary biological technique of creating induced pluripotent stem cells (Ipsc) from any source material, differentiating them into different cell lineages and their use in drug discovery, either as healthy controls or disease models.
The afternoon workshop will be led by Emanuela Cuomo, Associate Principal Scientist at AstraZeneca who will provide an overview of CRISPR/Cas technologies and how they are applied to drug development. Specific examples will illustrate how genome editing is used in AstraZeneca pipeline to improve target identification and validation; also how it can be used to predict drug resistance and direct drug optimisation.
For more details about the conference and registration information, visit www.drug-discovery.co.uk/dtrpr   
Drug Discovery
21 – 22 March 2018
Copthorne Tara Hotel, London, UK
www.drug-discovery.co.uk/dtrpr