Explore next generation therapeutics and ATMPS in May
The 13th annual World Advanced Therapies & Regenerative Medicine Congress brings together 1000+ attendees and explores the rapidly developing world of next generation therapeutics and ATMPS.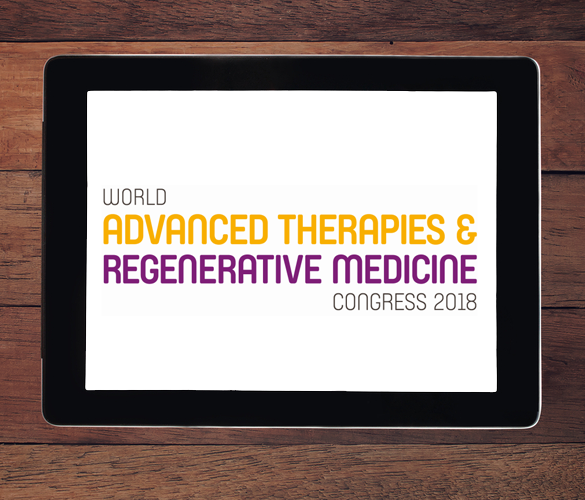 From clinical development to pricing, reimbursement and market access this congress will bring you the most exciting case studies and new data for immunotherapy, cell therapy, gene therapy, CARs and bioprocessing.
Experts in every area will help you tackle the process and regulatory hurdles of developing all new therapeutic formats all the way through manufacture and into the clinic.
In addition, the congress is co-located with the World Precision Medicine Congress, AI in Healthcare Congress and Cord Blood World Europe offering attendees the chance to create their own agenda.
World renowned speakers include:
Patrick Soon Shiong, Founder & CEO, NantWorks
Margo Roberts, CSO, Kite Pharma
Susan Solomon, CEO and Co-Founder, New York Stem Cell Foundation
Eric Soller, Vice President of Corporate Development & Strategy, BlueRock Therapeutics
Laszlo Radvanyi, Senior Vice President, Senior Scientific Advisor – Immunology, Immuno-Oncology, EMD Serono
Jon Wigginton, Chief Medical Officer and Senior Vice-President, Clinical Development, MacroGenics
Frédéric Triebel, CSO & CMO, Prima BioMed Ltd
Stephen Badylak, Professor, Department of Surgery, Director, Center for Pre-Clinical Tissue Engineering, Deputy Director, McGowan Institute for Regenerative Medicine (MIRM)
Keith Thompson, CEO, Cell and Gene Therapy Catapult
Xiaobin Victor Lu, CMC Reviewer, CBER, Office of Tissues and Advanced Therapies, Division of Cellular and Gene Therapies, U.S. Food and Drug Administration
The World Advanced Therapy and Regenerative Medicine Congress is two events: A world-class conference where cell, gene and immunotherapy leaders from around the world meet; and a unique life science and healthcare technology exhibition.
The show takes place 16–18 May 2018 at the Business Design Centre in London.