The National Institutes of Health announce Biobanking Medical Project
SMi Reports: The National Institutes of Health announce one of the most ambitious medical projects in biobanking, which will commence this spring.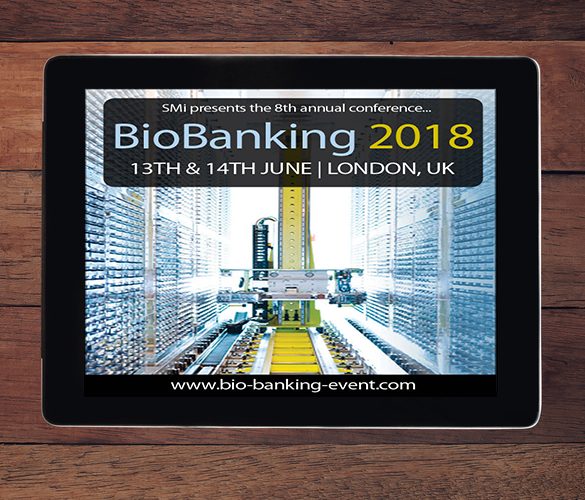 In the run up to SMi's 8th Annual Biobanking Conference taking place this June in London, biobanking has been gaining publicity and making headlines. In recent news, The National Institutes of Health have announced they will begin recruiting participants for a medical project named the All of Us Research Program.
Their aim is to produce a collection of health information from participants, ideally a representative sample of the US population, in the hopes of gaining new insights into who is affected by disease and why, as well as how we can prevent and treat chronic diseases. Investment in the project is growing rapidly, with a confirmed budget of $230 million in 2017, and $1.455 billion authorised by Congress over 10 years*.
The growing popularity of biobanking proves a promising future that is to be discussed in detail at the Biobanking conference on the 13 and 14 June 2018 in London, UK. The event aims to strengthen current knowledge in biosample management and its research applications, regulations, the application of novel technologies associated with biobanking, as well as new data protection software and security.
The two-day conference's packed agenda includes expert speakers from 9 internationally recognised biobanks, including:
Gareth Bicknell, Biobank Operations Manager, Human Biomaterials Resource Centre
Balwir Matharoo-Ball, Deputy Director, Nottingham Health Science Biobank, President, ESBB
Kristian Spreckley, Business Development Director, UK Biobank/UK Biocentre
Shona Kerr, Project Manager, Institute of Genetics and Molecular Medicine
Aarno Palotie, Research Director, Finland Institute for Molecular Medicine
Emma Snapes, Biobank Manager, Irish Centre for Foetal and Neonatal Translational Research
Paedar MacGabhann, Director, Biostor Ireland
Sofia Spyrou, Production Manager, UK Stem Cell Bank
Jennifer Cheeseman-Janes, Senior Director, Biobank and Translational Research Core, Duke University Department of Surgery
In addition to biobank representatives, the event will also feature presentations given by scientific pioneers from pharmaceutical companies and academics, who will be discussing biobanking applications in industry and translational research, guidelines, safety and regulation of biosamples, technology updates and sample management, and the impact of data protection regulations.
*The New York Times
For this year's full agenda and speaker line-up, visit the website to download the brochure at:
www.bio-banking-event.com/drugtargetreviewpr
Early Bird Discount: Book by 30 April and save £100
Interested in sponsoring, exhibiting or speaking at this event?
Contact Alia Malick, Director, on +44 (0) 20 827 6168 or email [email protected]
For media enquiries, contact Maria Mandic on +44 (0) 20 7827 6000 or [email protected]
Biobanking
13 – 14 June 2018
Holiday Inn Kensington Forum, London, UK www.bio-banking-event.com/drugtargetreviewpr
Contact e-mail: [email protected]
Contact tel: +44 (0) 207 827 6000
Follow us @SMiPharm