ELRIG UK Drug Discovery 2018 Event
ELRIG's (European Laboratory Research & Innovation Group) Drug Discovery meeting, will take place at ExCeL, London, UK, located in the heart of the city, from 9 -10 October 2018…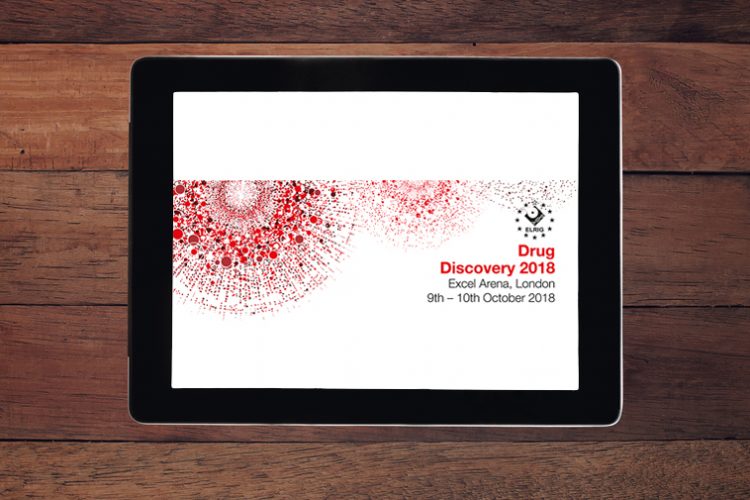 ELRIG Drug Discovery is the premier meeting place in Europe for scientists from industry, biotech and academia engaged in pre-clinical drug discovery and is free to attend.  Drug Discovery 2018 expects over 1,000 delegates and 100 exhibiting companies, bringing together world-leading scientists to discuss cutting-edge advances in the application of laboratory technology, disease biology, and development of novel chemical and biological candidate drugs. The 2018 program will include exciting sessions on:
Chemistry Innovations
Innovations in cellular HTS & compound profiling
Anti-infectives & Rare Diseases
Innovations in biochemical & biophysical hit finding techniques
Antibodies & Novel Large Molecule Platforms
Drug Discovery Networks- Alliances, Partnerships, CRO Relationships & Open Innovation
Data Sciences & Artificial Intelligence
The Drug Discovery meeting will also welcome the British Pharmacological Society who will be hosting a session within the main scientific programme: The opioid crisis, addiction and the search for more effective analgesics.
ELRIG have introduced five new sessions to complement the main scientific programme this year, aimed at Early Career Professionals including free training sessions, panel discussions, networking with senior industry professionals, CV workshop and learning paths which allow delegates to follow suggested agendas through the meeting to learn about the hottest topics in Drug Discovery
Full details of the event can be found at https://elrig.org/portfolio/dd2018/.
"ELRIG goes from strength to strength and this year's meeting will be the meeting place for all involved in Drug Discovery," said ELRIG General Manager Sanj Kumar. He continued: "ELRIG's growth from a small gathering of like-minded individuals to the hosts of the largest drug discovery event in Europe in itself speaks volumes for ELRIG's ability to spot emerging trends and to cater to all aspects of the drug discovery industry.  We cannot wait to host over 1000 delegates and treat them to the latest and best innovations for the industry."
Steve Rees, VP Screening Sciences and Sample Management at AstraZeneca and Chairman of ELRIG commented: "I am delighted and honoured to be Chair of ELRIG once again and especially proud of the event that will take place in London this year.  The quality of the scientific presentations together with the opportunity to engage with colleagues from across the field, and to view the largest vendor exhibition of its type in Europe, makes this a must attend event. I look forward to the meeting in London as ELRIG continues its mission to provide freely accessible high quality scientific content and networking opportunities to the scientific community."
To register, submit a poster abstract or book an exhibition stand, please visit the Drug Discovery 2018 page of the ELRIG website at https://elrig.org/portfolio/dd2018/
Follow ELRIG on Twitter (@ELRIG_UK) and LinkedIn for updates on this event, and more. The Twitter hashtag for Drug Discovery 2018 is #ELRIG
Related organisations
ELRIG