Amazonian plant provides anti-tumour activity
A plant from the Amazonian region of Colombia has shown anti-tumour properties against human liver cancer cells, but not against healthy cells…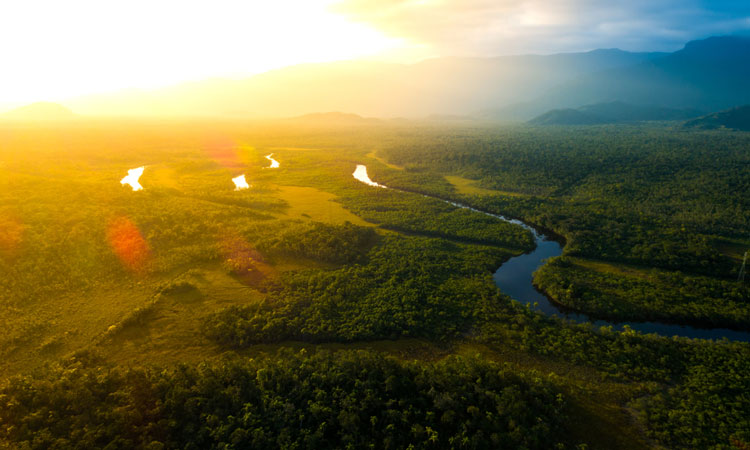 Research conducted by scientists at the UPV/EHU-University of the Basque Country shows the amazonian Vismia baccifera plant causing oxidative stress in hepatic tumour cells.
The Free Radicals and Oxidative Stress Group in the Faculty of Medicine and Nursing investigated the action of the plant of human liver cancer cells. The plant was found to induce oxidative stress in cells and eventually leads to cell death.
Plant products are being increasingly investigated for their anti-oxidant, anti-inflammatory and anti-tumour activities, and are becoming increasingly popular in scientific research.
"Right now, there is huge interest in identifying compounds derived from plants that could be used as chemotherapeutic agents with the capacity to prevent tumours from growing, or to treat metastasis, for example," explained Dr Jennifer Trepiana, an author of the study and a member of the  Free Radicals and Oxidative Stress research group at the UPV/EHU's Faculty of Medicine and Nursing.
The researchers mentioned that indigenous populations used the plant for its anti-inflammatory properties, and also use it for urinary tract infections and for skin diseases. The plant was picked in the Amazonian region of Colombia. 
Previous studies have shown that this particular plant has the greatest anti-tumour capabilities in liver cancer cells, and as such was chosen by the researchers.
In vitro tests on human liver tumour cells, along with healthy human liver cells were treated in the same way. An aqueous extract of the leaves of the plant was prepared as an infusion, and was used to treat the cells.
The extract produced a toxic response in the cells. It produces an excess of free radicals and of hydrogen peroxide which brings about the death of the tumour cells.
The researchers also saw that the plant only affected cancerous tumour cells, and these effects 'do not take place in healthy human liver cells and, previously, in rat cells'.
Dr Trepiana said: "This is of huge interest because the most important thing is that healthy cells should remain unaffected."
"The ideal thing would be to take the research further and move towards doing in vivo studies using animal models, to go on passing milestones until it can be used as a therapy against cancer. Although we are well aware that it will be a very long road," she concluded.
The study was published in the journal Heliyon.