New model predicts cognitive decline two years ahead
Researchers hope the system can choose the right patients to enroll in clinical trials, to speed discovery of drug treatments.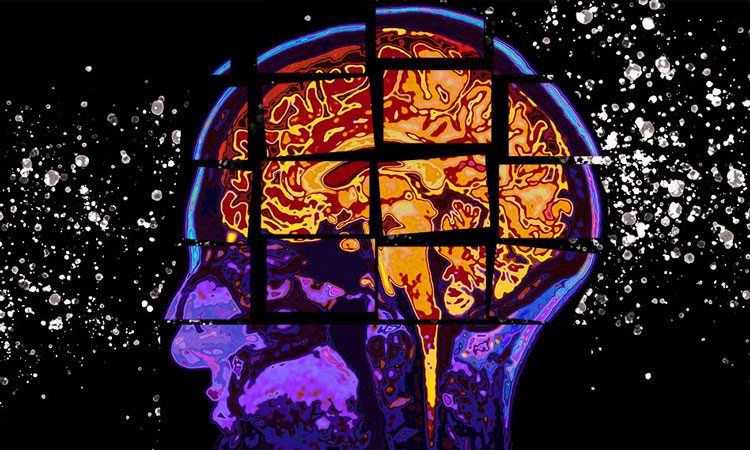 A model developed at MIT predicts the cognitive decline of patients at risk for Alzheimer's disease by forecasting their cognition test scores up to two years in the future, which could help zero in on the right patients to select for clinical trials (credit: MIT).
A new model has been developed by researchers from MIT Media Lab which can help predict if patients at risk for Alzheimer's disease will experience clinically significant cognitive decline due to the disease, by predicting their cognition test scores up to two years in the future.
This could be used to improve the selection of candidate drugs and participant cohorts for clinical trials, which have been notoriously unsuccessful thus far. It would also let patients know they may experience rapid cognitive decline in the coming months and years, so they and their loved ones can prepare.  
For the model, the researchers first trained a 'population' model on a dataset that included clinically significant cognitive test scores and other biometric data from Alzheimer's patients, and also healthy individuals, collected between biannual doctor's visits. From the data, the model learns patterns that can help predict how the patients will score on cognitive tests taken between visits.
In new participants, a second model, personalised for each patient, continuously updates score predictions based on newly recorded data, such as information collected during the most recent visits.
Experiments indicate accurate predictions can be made looking ahead six, 12, 18, and 24 months. 
"Accurate prediction of cognitive decline from six to 24 months is critical to designing clinical trials," said Oggi Rudovic, a Media Lab researcher. "Being able to accurately predict future cognitive changes can reduce the number of visits the participant has to make, which can be expensive and time-consuming. Apart from helping develop a useful drug, the goal is to help reduce the costs of clinical trials to make them more affordable and done on larger scales."
Next, the researchers are hoping to partner with pharmaceutical firms to implement the model into real-world Alzheimer's clinical trials. Rudovic says the model can also be generalised to predict various metrics for Alzheimer's and other diseases.
The research paper is to be presented at the Machine Learning for Health Care conference.