New method to analyse CRISPR editing developed
Researchers have announced the creation of a novel technique for screening CRISPR edits that allows scientists to identify unintended outcomes in the genome.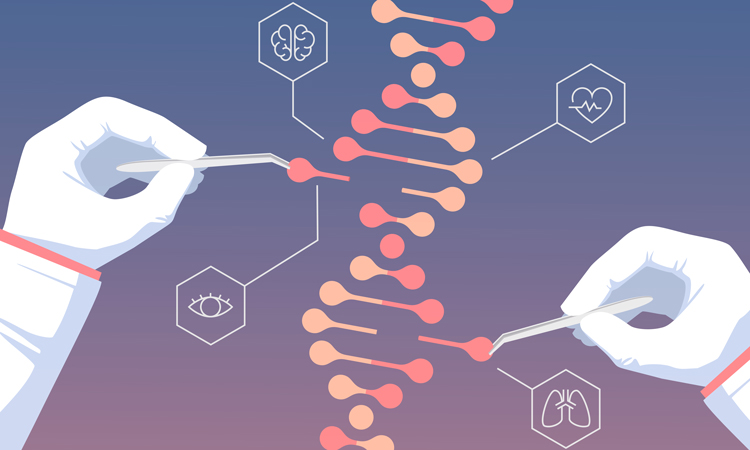 Researchers have developed a new technique that screens for unintended and potentially harmful changes introduced to genes via CRISPR editing.
"We've developed a new process for rapidly screening all of the edits made by CRISPR and it shows there may be many more unintended changes to DNA around the site of a CRISPR repair than previously thought," said Dr Eric Kmiec, principle author of the study.
The changes the tool can identify include deletions, duplications and rearrangements of DNA code"
The tool was developed at the Christiana Care Gene Editing Institute, US and can identify multiple outcomes of CRISPR-directed gene editing in 48 hours. Other methods require two months of costly and complicated DNA analysis. The researchers also highlight that most tools for analysing CRISPR edits are best suited for verifying if the repair was successful.
The researchers emphasise that the unintended changes revealed by their work involve "subtle mutations," around the immediate site of the genome targeted for repair, rather than off-target mutations far away from the intended site that make random cuts across the genome.
Their tool works by performing gene edits on circular segments of DNA extracted from the cell, known as plasmids. They found that working in a plasmid eliminated many of the complex biological activity within a cell that makes it hard to isolate the full array of DNA changes introduced by CRISPR.
This allowed them to visualise a wide array of modifications in a simplistic way. Furthermore, due to its speed, it frees scientists to execute and screen multiple trial edits.
The changes the tool can identify include deletions, duplications and rearrangements of DNA code. While the researchers note that the majority of the unintended edits would have no consequence for patients, it is still important to distinguish which ones may pose a risk.
"CRISPR will probably never be perfect 100 percent of the time," Kmiec said. "But CRISPR tools are constantly improving. And if we can achieve a 70 or 80 percent rate of precision – and reveal and understand the importance of any changes that occur alongside that repair – that brings us much closer to safely using CRISPR to treat patients. We hope our new tool can help accelerate efforts to achieve that goal."
The results were published in Communications Biology.