Study shows how to improve cancer treatment with anti-OX40 antibodies
New insights into the mechanisms of anti-OX40 antibodies could enable their therapeutic activity to be manipulated to treat different tumours.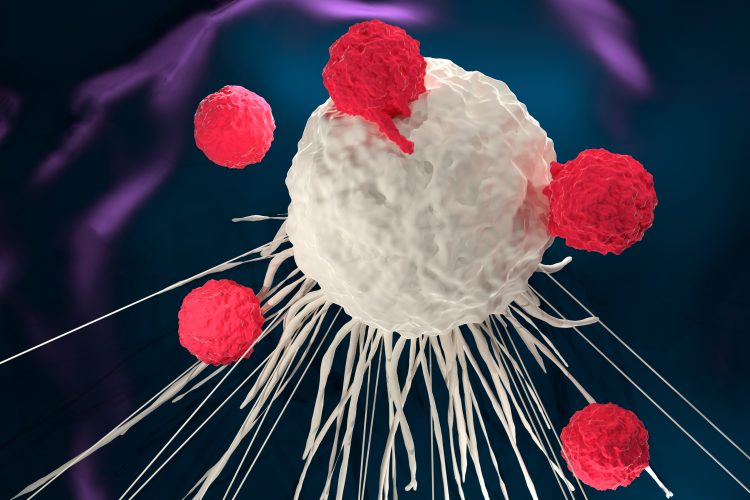 Researchers have gained new insight into how antibodies targeting OX40 can elicit anti-tumour effects. According to the team, this new understanding of how to manipulate the therapeutic activity of anti-OX40 antibodies will be vital in the selection of new drug combinations to improve clinical outcomes.
In mouse models, anti-OX40 antibodies were shown to elicit anti-tumour effects through the deletion of regulatory T cells (Tregs), which suppress the immune system. However, in human trials they have been well-tolerated, but delivered disappointing clinical responses.
Some suggest this is because OX40 is a co-receptor that also helps to stimulate the production of helper and killer T cells, two types of immune cells which are supressed by cancer to enable them to evade detection.
In a new study, a team led by Professor Mark Cragg and Dr Jane Willoughby from the Antibody and Vaccine Group, based at the University of Southampton's Centre for Cancer Immunology, UK, tested a panel of anti-OX40 antibodies to understand how their mechanisms may be optimised for therapeutic benefit.
They found that their activities related to two key properties: a) isotype – structure of the antibody – and b) epitope – which antigen the antibody recognises. The team reported that the mIgG2a isotype antibody caused Treg depletion, while the mIgG1 isotype stimulated killer T cells expansion. Additionally, the researchers observed that antibodies which bind closer to the membrane providing a greater antitumour response.
Professor Cragg said: "Clinical trials with anti-OX40 antibodies have shown that the body can tolerate these drugs but unfortunately have also shown disappointing clinical responses. We need to understand why this is.
"This new data shows us that when there is a cancer with lots of Tregs we could use the equivalent of the m2IgGa isotype and in patients where we feel we need better cytotoxic T cells we could use the equivalent of a mIgG1 isotype to boost the immune response. This information is important for developing the next generation of OX40 antibodies that we hope will be more effective in treating patients with cancer."
The study was published in the Journal for ImmunoTherapy of Cancer.