New £3.4 million project to investigate protein-protein interactions
There are thought to be as many as 600,000 protein-protein interactions that could be targets for new drugs. The project seeks to analyse and categorise the important features of these interactions…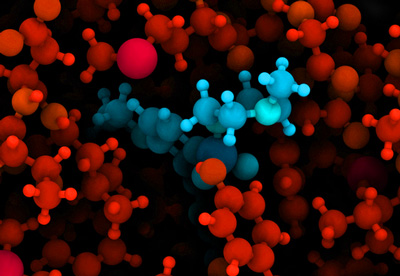 A new £3.4 million programme, led by the University of Leeds in collaboration with the University of Bristol, will develop new tools to understand which protein-protein interactions are relevant to disease.
Currently, only a handful of drugs in clinical use work by targeting protein-protein interactions.
Professor Andrew Wilson, Deputy Director of The Astbury Centre for Structural Molecular Biology at the University of Leeds, who will lead the project, said: "This is a huge untapped opportunity. There are thought to be as many as 600,000 protein-protein interactions that could be targets for new drugs. But we don't know which ones are most important, what is crucial for their interaction and how to target them. If we can develop our understanding of this 'social life' of proteins, significant strides could be made in drug discovery.
"Our project will create the tools to make this kind of drug discovery easier by analysing and categorising the important features of protein-protein interactions. This will provide the basis for discovering many new drugs for the treatment of disease."
To develop new drugs, scientists have become adept at blocking well-defined binding sites on proteins where small molecules can bind. This allows, for instance, many enzymes involved in disease processes to be disabled.
The challenge of disrupting protein-protein interactions
Dr Gail Bartlett, who will lead the computational biochemistry research at Bristol, explained the greater challenge of disrupting protein-protein interactions. "A protein-protein interaction is more like a handshake or an embrace. We don't know which chemical and structural features of the interface are most important, and additionally, the characteristics of small molecules that could block them are largely unknown. This project will elucidate rules for designing small molecules to target these interfaces."
Professor Adam Nelson, also from the University of Leeds, concluded: "Increasing innovation in drug discovery is a major challenge, in part because the easier, 'low-hanging' drug targets have already been largely tapped. Our research will pave the way for a wide range of protein-protein interactions to be targeted by drugs in future."
The new project will also involve three drug discovery organisations: the Northern Institute for Cancer Research, Newcastle University; AstraZeneca; and Domainex.