New product launch – water immersion
Introducing water immersion objectives for the ImageXpress Micro Confocal High-Content Imaging System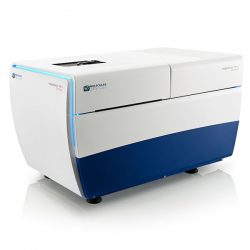 Molecular Devices is excited to announce the release of water immersion objectives as a high-performance customization for the ImageXpress Micro Confocal High-Content Imaging System. 
Water immersion objectives can offer signal increases of up to 4X* which can help scientists see deeper into 3D and thick tissue samples at lower exposure times.
Increase penetration depths into samples
Improve z-resolution and spherical aberrations
Gain sharper, crisper images
Access more data than ever before
* Data and images were acquired during development using customer samples. Results may vary. Highlighted features' price, time to deliver, and specifications will vary based on mutually agreed technical requirements. Solution requirements may cause adjustment to standard performance.