Sino Biological: new US centre for bioprocessing
Sino Biological are pleased to announce the formal opening of its new center for Bioprocessing (C4B) in Houston, Texas USA at Levit Green, adjacent to the world-renowned Texas Medical Center.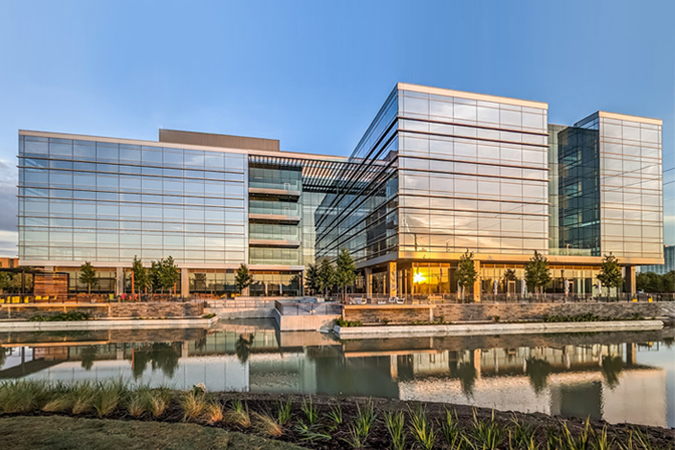 Houston, Texas – October 9th, 2023 — Sino Biological, Inc. ("Sino Biological" or the "Company"), a biotechnology company listed on the Shenzhen stock exchange subsidiary ChiNext (SZSE: 301047), which provides biological research reagents and related technical contract research services, is pleased to announce the formal opening of its new Center for Bioprocessing (C4B) in Houston, Texas USA at Levit Green, adjacent to the world-renowned Texas Medical Center.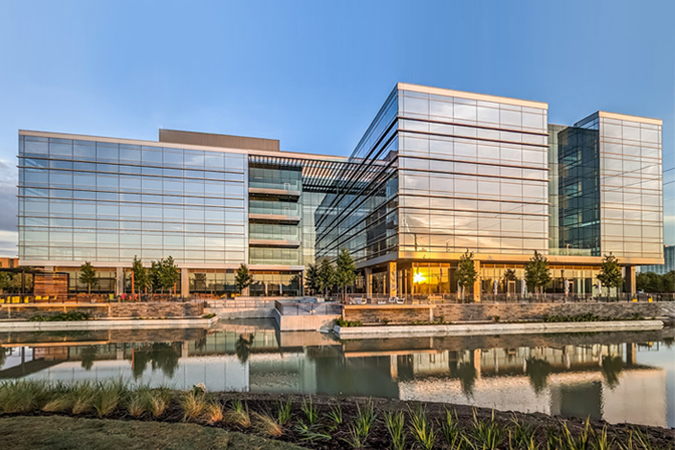 Headquartered in Beijing, China, Sino Biological is the world's leading provider of mammalian cell-based recombinant proteins, antibodies, and related contract research services. Referred to as the Center for Bioprocessing (C4B), the new centre will specialise in contract research services including custom recombinant protein and recombinant antibody development and manufacture.
Dr Yingmin Zhu, Head of the new C4B stated, "With the establishment of our new Centre for Bioprocessing here in Houston, we are excited to mark a significant milestone in Sino Biological's global presence. As the leader of C4B, I'm thrilled to share that our centre is poised to revolutionise the field of bioprocessing. I and our team are committed to delivering high-quality, custom recombinant proteins and antibodies, and we look forward to partnering with researchers and industry leaders worldwide to forge a brighter future in the life sciences."
"The C4B represents Sino Biological's natural global expansion of its contract research services capabilities and extends upon the company's already strong CRO service offering at its Beijing headquarters. The focus of this new centre will be on the development and production of research- and diagnostic-grade proteins and antibodies utilising mammalian cells, which possess the unique machinery to yield natural, in vivo-like products with high bioactivity," stated Dr Rob Burgess, Chief Business Officer for Sino Biological.
"Sino Biological's expansion to Houston will further enhance Houston's thriving life sciences and biotechnology ecosystem," said Bob Harvey, president and CEO of the Greater Houston Partnership. "The presence of the company's Center for Bioprocessing at Levit Green is a great example of the types of companies choosing to scale their operations in Houston at our cutting-edge life science facilities. We are pleased to welcome them to Houston."
About Sino Biological
Sino Biological is an international reagent supplier and contract research service provider. The company specialises in recombinant protein production and antibody development. All of Sino Biological's products are independently developed and produced with a stringent quality management system, and include unique bioreagents addressing areas such as cell therapy, stem cell, and infectious disease research.  For example, Sino Biological has the world's largest selection of viral antigens (Provir®) and corresponding antibodies. Sino Biological is also a well-recognised, qualified source of recombinant cytokines and high-quality GMP-grade cytokines. In addition, Sino Biological offers contract research production services for the custom development of full length, bioactive proteins and high-affinity antibodies, along with other services. To learn more about Sino Biological, visit www.sinobiological.com, follow us on LinkedIn or @SinoInc on Twitter.
Forward-looking statements
Certain statements in this document are "forward-looking statements" within the meaning of the Private Securities Litigation Reform Act. These statements are based on management's current expectations and are subject to uncertainty and changes in circumstances. Actual results may differ materially from those included in these statements due to a variety of factors, over which Sino Biological has no control. Sino Biological assumes no obligation to update these forward-looking statements and does not intend to do so.