Designing proteins from scratch with computer science
Marc Baiget-Francesch highlights interesting developments in the field of protein drug design and explains how continual software improvements are speeding up the process.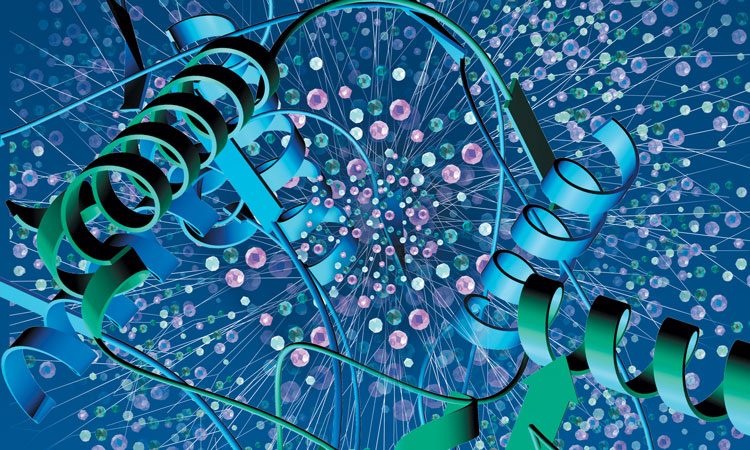 PROTEINS ARE one of the most versatile biomolecules that exist. From structural functions – the most abundant class of proteins – to pathogen destruction (antibodies) and metabolic activities (enzymes), proteins are responsible for a wide array of functions. Consequently, protein malfunctions can create severe disorders in a host organism. Alzheimer's and Parkinson's diseases, for example, result from the presence of misfolded proteins;1 Becker Muscular Dystrophy and Crohn's disease are caused by the production of an abnormally short-sized protein;2,3 and Phenylketonuria is the consequence of a missing protein.4
As proteins are encoded by genes, one of the most common approaches to tackle these kinds of disease is to focus on the defective genes. In the long-term view, this idea offers one of the most promising solutions; however, manipulating genes is rather complicated and has presented significant challenges so far, such as unwanted immune responses, complicated gene release, unstable expression, upstream processing and lack of sufficient facilities for viral vector production.5,6 Given these complications, dealing with proteins – while by no means easy – presents a more straight-forward solution: using proteins to deal with protein problems seems a logical approach.