Powering forward – Genomics England's COVID-19 response
Genomics England has launched a next-generation genomic research platform that will play a key role in the response to COVID-19. It is hoped this research environment will transform how genomic data is made usable for global biopharma and academic scientists, providing world‑class patient data security, while enabling the flexibility required at the cutting edge of science. Nikki Withers spoke to Thorben Seeger, who is instrumental in delivering this initiative, to find out how it will advance genomic research in the future.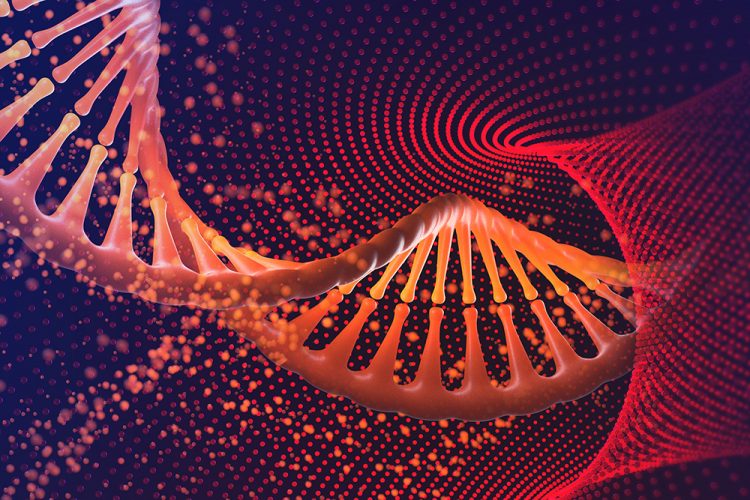 When the UK's Prime Minister, David Cameron, announced the 100,000 Genomes Project in 2012, it put the UK at the forefront of genomics research. Genomics England (GEL), a company that was fully owned and funded by the Department of Health and Social Care, was established to deliver the project and sequence 100,000 whole genomes from National Health Service (NHS) patients, something that at the time no one had ever previously attempted.
Now, in response to the current coronavirus pandemic, GEL has launched a next-generation genomic research platform that will play a key role in the research response to COVID-19. GEL has partnered with a British deep-tech company, Lifebit, and is using global cloud provider Amazon Web Services (AWS) to power the platform.
Responding to the pandemic
GEL plans to analyse the whole genome sequences of approximately 20,000 people who have been severely affected (requiring admission to intensive care) by COVID-19 and compare these genomes with another 15,000 genomes from people who were only mildly affected (not requiring hospitalisation) or had no symptoms at all, to further our understanding of the disease. "One thing that COVID-19 has really brought to the forefront is that the health of the population matters – the virus is shaking up the world and very few people have not been affected by it," said Thorben Seeger, VP Commercial at Lifebit Biotech. "Population level genomics is now more important than ever and this is why this project is so exciting. We need a solution for COVID-19 and we need it fast. GEL, the pioneer of genomics research, is making this happen."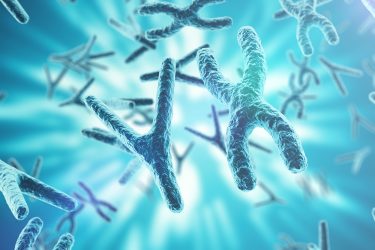 Seeger, who noted that he himself is enrolled in the project, explained that the initiative has short-, medium- and long-term aims: "Short term, we want to truly understand the underlying differences from a genetic perspective," he said. "We want to know why some patients experience COVID-19 so severely that they have to go to the intensive care unit (ICU) and be on ventilators and why in other cases people maybe have flu like symptoms, like myself, or are completely asymptomatic."
The power of genomics and next-generation sequencing (NGS) has, over the past decade, provided researchers the ability to take a much closer look at the underlying genetic variances of a condition. "It allows us to understand what predisposition the patient might have that influences the cause of the disease in their body and this enables us to potentially identify targets so that the virus can be stopped or prevented," said Seeger. "This is critical for vaccine development and treatment delivery." However, he pointed out that in order to conduct this successfully, large-scale cohorts are essential. "You need a very large sample size to be able to link certain symptoms back to individual mutations or other predispositions. To have a statistically relevant association, for example which mutation leads to which disease, you need incredibly large datasets."
The issue of data
Population level genomics is now more important than ever and this is why this project is so exciting"
Using AWS's scalable and secure cloud computing and storage infrastructure in the UK and enabling access, analysis and collaboration through Lifebit's technology platform, GEL is allowing researchers around the world to access their data. The information stored on the platform will never leave GEL's highly secure environment, but flexible research access to it will be provided. Researchers will be able to introduce analytical tools of their choice, link those tools securely with their own in-house data and conduct research in private workspaces that are audited, protected and controlled by GEL's strict information governance policies. "This data will never leave GEL's own environment. It will always be safe and secure – we wanted the Fort Knox of genomics and we stand by that," said Seeger. "Researchers can use GEL data, while using their own data at the same time. It will be as if it were one dataset, but it never moves into permanent storage together. This will enable more collaboration and ultimately bring population genomics forward."
Further affirming why the initiative is so significant, Seeger explained: "Data is very valuable by itself, but it is exponentially more valuable when you combine various datasets. However, the issue of security means that often, data is very hard to access. Research is often held back as it can be hard to curate and analyse information and for researchers to do exactly what they want to do with that data. It is often difficult to combine it with other datasets and that was exactly where the crux was."
A predictive tool
The medium-term aim of the project is to use it for prediction and diagnosis of COVID-19. "When we understand the virus better and know what to look for in terms of mutation, we could potentially plan patient management," explained Seeger. "Imagine a world where a patient comes into the hospital after experiencing symptoms at home. We could have their DNA sequenced and predict whether they are going to be a mild, moderate or bad case. This would enable us to not only plan out the patient's treatment, but from a healthcare management perspective we could consider the overall impact on the hospital and hopefully prevent severe cases."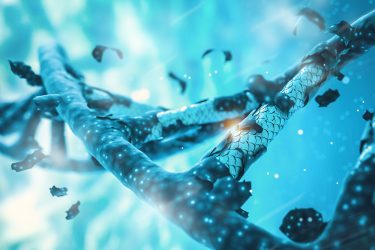 This possibility is now aided by a significant reduction in the costs associated with genome sequencing. Indeed, the decade following the Human Genome Project saw revolutionary advances in DNA sequencing technologies, which have fundamentally changed the nature of genomics and the introduction of NGS methods has significantly lowered the costs associated with sequencing.
In the long-term, Seeger explained that this project opens yet another door by becoming the world's largest database for infectious disease research – especially when GEL is already well‑respected for having the largest cohort in rare diseases and cancer. "With the information from 35,000 COVID-19 patients and potentially more data, hopefully we will get a vaccine and treatment. However, this is not going to be the last virus that we see. In the longer term this information can help scientific research by aiding our understanding about how infectious diseases work and how they are spread. Then, as an industry, we can work out what we can do better next time and be more pre-emptive. This really underlines the critical importance of population genomics."
This is where GEL is laying the groundwork for the future of genomics studies by using cutting-edge technologies to bring population genomics forward. "By bringing computation and analysis to the data as opposed to shipping the data anywhere, GEL is demonstrating it is the pioneer in the space of population genomics. The flagship leader in the world of genetics is now choosing a federated technology, which means it is truly opening the doors for research initiatives in the UK and beyond."Finally, Seeger emphasised that projects like this require significant amounts of investment. "What became very clear in this whole process is that the world needs much more investment into this space. It is incredible that everyone is working together now, but there needs to be more focus on that; we need collaboration to make sense of the data. We need to bring the best minds in the world together and this requires better digital tools and technologies."

Thorben Seeger is a thought leader and presenter in the areas of sciencebased solutions that propel genomics and personalised medicine forward. He is currently VP Commercial at Lifebit Biotech where he guides top-tier pharmaceutical and biotechnology organisations and biobanks toward achieving their goals by developing individualised and actionable plans to attain the highest ROI and customised roadmaps for implementing new technologies that are fast tracking scientific and drug discoveries. Prior to joining Lifebit, Thorben successfully grew and led high-performance business development teams and forged new channels for global powerhouses such as Goldman Sachs, Morgan Stanley and Duel Tech.