Screening In-Depth Focus 2020
In this in-depth focus find out how genetic screening can be used to customise healthcare and why scientists have turned to machine learning in the fight against antimicrobial resistance.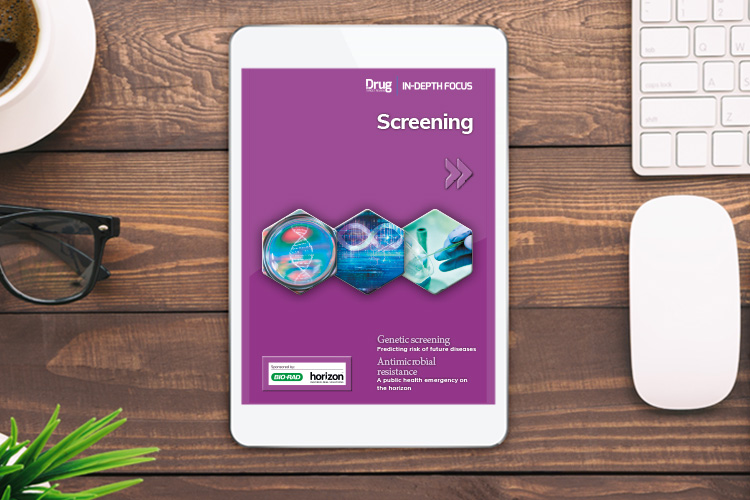 Included in the screening in-depth focus:
Genetic screening to predict the risk of future diseases
The use of genetic testing has had a positive impact on patient care, bringing abundant opportunities for diagnosis or predictions of future diagnoses. Pushpanathan Muthuirulan explains how the application of genetic screening can help to customise healthcare for individuals based on their unique genetic makeup.
Antimicrobial resistance – a public health emergency on the horizon
Researchers at Ingenza and the University of Plymouth are using a machine learning and high‑throughput screening approach to discover novel antimicrobial therapies. In this article, Nikki Withers spoke to one of the researchers, Jack Kay, to hear about the current threat posed by antimicrobial resistance and how he hopes their work will combat this issue in the future.