Cannabidiol analogue could enhance chemotherapy by preventing neuropathic pain
A new study has revealed a cannabidiol analogue can possibly prevent neuropathic pain induced by chemotherapy, as well as being beneficial against cancer.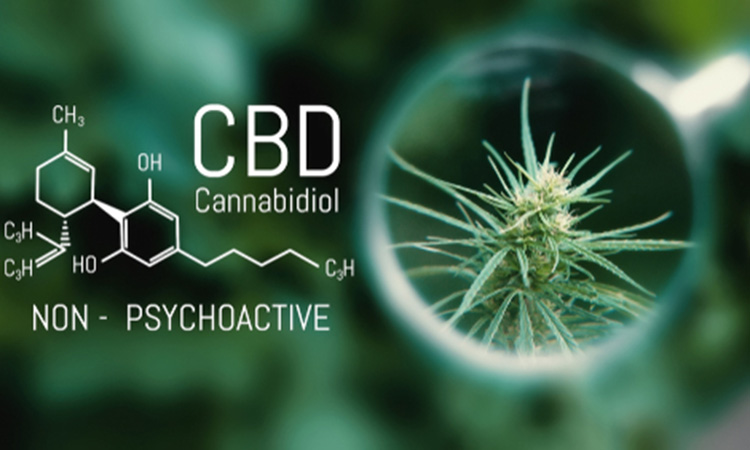 Researchers at the University of São Paulo's Ribeirão Preto Medical School (FMRP-USP), Brazil found that a substance analogous to cannabidiol (CBD) could enhance chemotherapy by preventing neuropathic pain, but also could be beneficial against cancer. The study, published in Neurotherapeutics, showed that administration of the CBD analogue to mice in combination with a chemotherapy drug improved cancer treatment with no adverse effects and did not cause dependence. The researchers themselves bred the mice used in the study and some of the mice were genetically modified so as not to have the receptors.
The CBD analogue, called PECS-101, has a similar structure to cannabidiol but with the addition of fluoride, which according to the scientists makes it three to 10 times more powerful than CBD. However, before they could find out whether PECS-101 prevented neuropathic pain, the researchers first showed that paclitaxel induced it in an animal model. They then studied the action mechanism of PECS-101 to make sure no pain occurred.
"We observed that the drug's action mechanism occurs via a cellular receptor called PPARy and not via the endogenous cannabinoid receptors CB1 and CB2. Previous research had already shown that drugs that interact with PPARy have anti-tumour and anti-neuropathy effects," said Nicole Rodrigues da Silva, a researcher in the Department of Pharmacology at FMRP-USP and first author of the article.
PPARy receptors are expressed in several cell types. In the study, the researchers analysed their action in macrophages, because these immune system cells are closely linked to neuropathic pain.
"Macrophages are important to the neuropathic pain caused by paclitaxel," said Thiago Mattar Cunha, penultimate author of the article and a researcher at the Center for Research on Inflammatory Diseases (CRID), Brazil. "A neuroinflammatory mechanism has been described and there is evidence that PPARy agonists have anti-inflammatory effects. Other evidence also suggests cannabidiol can act via these receptors."
However, it was necessary to demonstrate that PECS-101 also helped the chemotherapy, or at least did not hinder it. "To do this, we performed another experiment, this time involving female mice with induced breast cancer and found that PECS-101 not only did not interfere with the effect of paclitaxel but also appeared to improve the cancer treatment. We confirmed this experiment by obtaining the same positive result in cultured human cells," Silva said. The study also showed that PECS-101, like CBD, does not cause dependence.
According to the researchers, reports of the potential anti-cancer effects of cannabidiol can be found in the scientific literature. The researchers hope that chemotherapy with paclitaxel can become more effective.