Update on the development of new novel cancer immunotherapy
The SCIB2 vaccine is to to be administered using new nanoparticle formulation in planned Phase 1/2 clinical trial.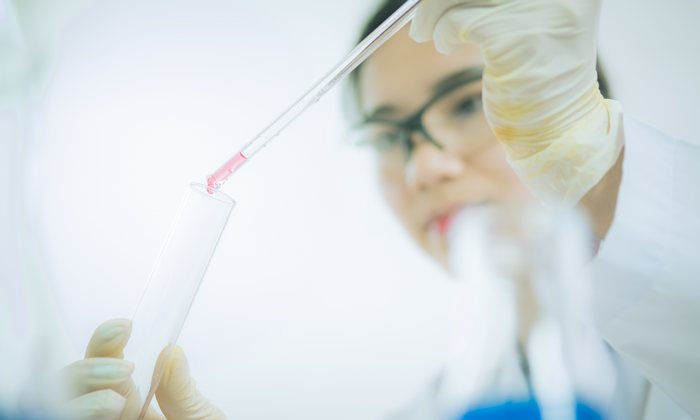 The update comes from Scancell Holdings PLC and Cancer Research UK, which provides information on the development of Scancell's ImmunoBody vaccine, SCIB2, as a potential treatment for patients with solid tumours, including non-small cell lung cancer (NSCLC). 
Scancell's ImmunoBody immunotherapy platform activates the body's immune system by enhancing the uptake and presentation of cancer antigens to help target and eliminate cancer cells. SCIB2 targets an antigen called NY-ESO-1, which is expressed on a range of solid tumours, including NSCLC, oesophageal, ovarian, bladder and prostate cancers, neuroblastoma, melanoma and sarcoma.
"This new nanoparticle approach to deliver SCIB2 is expected to achieve results that are as effective as, or even better than, electroporation," said Dr Cliff Holloway, Chief Executive Officer of Scancell. "We believe SCIB2 has the potential to provide a much-needed treatment option for patients suffering from a range of common solid tumours including NSCLC, the most frequent cause of cancer death globally."
Pre-clinical studies have demonstrated that administration of SCIB2 as a liposomal nanoparticle results in potent immune responses and prolonged survival. The nanoparticle technology utilises known lipid carriers that are optimised to deliver SCIB2 DNA to immune cells.
The liposomal nanoparticles protect the DNA from degradation and facilitate efficient uptake, expression and T-cell activation against cancer cells. The nanoparticle delivery system provides an alternative approach to electroporation, which has been used to deliver other ImmunoBody® agents to patients.
"We're pleased to see advances in this innovative vaccine, which could bring about urgently needed improvements for some cancers," added Dr Nigel Blackburn, Cancer Research UK's director of drug development. "Our collaboration with Scancell, combining extensive expertise and experience in drug development, will help bring this treatment to the patients that need it sooner."
Cancer Research UK is now planning a clinical trial to investigate the safety and efficacy of the SCIB2-nanoparticle complex in patients with solid tumours.