AI designed, synthesised and validated new drug in 46 days
Researchers have developed a new AI system which was able to discover and then successfully test several new compounds within 46 days.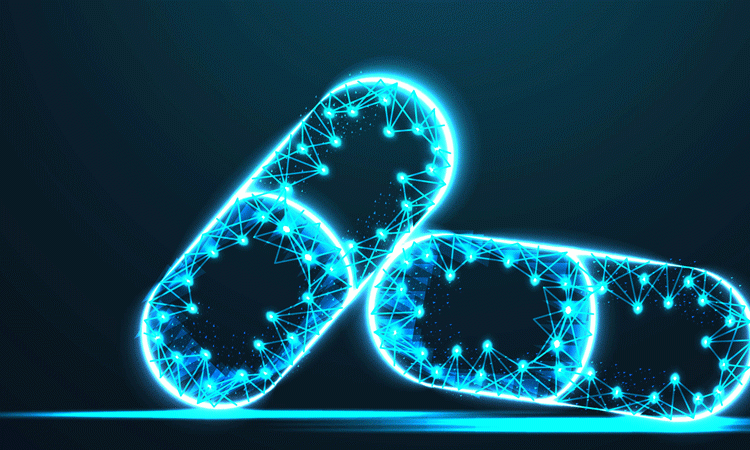 A company developing artificial intelligence (AI) for drug discovery has published a paper describing how an AI system designed six novel inhibitors of DDR1, a kinase target implicated in fibrosis and other diseases, in 21 days.
Insilico Medicine, US, who conducted the study, developed the Generative Tensorial Reinforcement Learning (GENTRL) AI. Four of the compounds were found to be active in biochemical assays and two were validated in cell-based assays. One lead candidate was tested and demonstrated favourable pharmacokinetics in mice.
After the design stage, GENTRL was able to synthesise and pre-clinically validate the drug in 25 days, making the whole process take 46 days. According to the research team, the method is 15 times faster than a typical pharma company's efficient R&D process.
Specialised algorithms created synthetic datasets indistinguishable from real datasets by having two neural networks compete against each other. One neural network generates the data and the other compares it to a real data set in iterative cycles so that the degree of error in the synthetic data set is gradually decreased. Rather than using trial and error when looking for molecular leads, requests are made to the network to generate specific leads and leads are generated on demand.
According to the researchers, GENTRL offers an improved drug discovery process, as traditional research techniques require thousands of molecules to be tested. Therefore, reducing the time this takes results in significant savings and public benefit.
…the method is 15 times faster than a typical pharma company's efficient R&D process"
Insilico Medicine is currently developing a comprehensive drug discovery pipeline using AI to generate novel molecules with the specified properties for a variety of target classes. This pipeline was specifically developed to rapidly validate prospective targets with small-molecule chemistry.
"Now, this technology is going mainstream and we are happy to see the models developed a few years ago producing molecules against simpler targets and being validated experimentally in animals. When integrated into comprehensive drug discovery pipelines, these models work for many target classes and we work with the leading biotechnology companies to push the limits of generative chemistry and generative biology even further," said Dr Alex Zhavoronkov, the founder and CEO of Insilico Medicine, the lead author of the study.
The results were published in Nature Biotechnology.