Antibody therapeutic candidate could be used to treat autoimmune diseases
Researchers have used a drug candidate to block a receptor that contributes to the development of autoimmune disease which could be a potential treatment.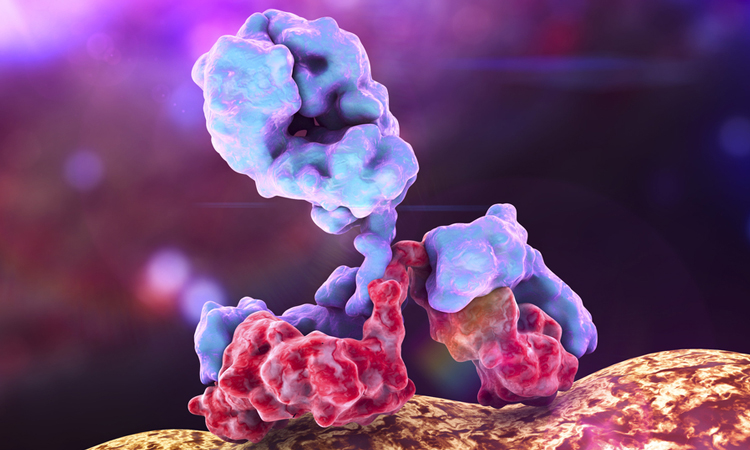 A new study led by investigators at Brigham and Women's Hospital, US, in collaboration with Syntimmune Pharmaceuticals, adds to the body of evidence that blocking the neonatal crystallisable fragment receptor (FcRn) has the potential to treat autoimmune diseases.
This could be successful as it removes pathogenic immunoglobulin G (IgG) antibodies and the immune complexes they form. IgG plays a critical role in fighting infection by binding pathogens such as viruses and bacteria but is also tied to autoimmune diseases such as lupus, pemphigus and more.
IgG can also form complexes with antigens, which may further promote the autoimmune response, but the effect of blocking FcRn on the immune complexes had not been evaluated until now.
In pre-clinical studies, the team found evidence that expands the role of FcRn beyond the removal of IgG antibodies from circulation, showing its potential for treating autoimmune diseases. The team used SYNT001, a FcRn blocking monoclonal antibody (mAb) on IgG, as well as IgG immune complexes in mice and non-human primates.
They found that SYNT001 decreased the levels of both IgG and IgG immune complexes in the circulation and inhibited the ability of the immune complexes to activate the immune system.
The drug candidate was also well tolerated in a Phase I clinical trial study.
"We anticipate that FcRn antibody therapeutics will be part of an important new class of drugs for the treatment of autoimmune diseases," said corresponding author Dr Richard Blumberg, Vice Chair for Research in the Department of Medicine at Brigham and Women's Hospital. "As these types of drugs move into the clinic, we need to pay attention to their effects on IgG immune complexes as that is something which has not received the attention it deserves."
The results were published in Science Advances.