CD209 antigen could be a promising target for preventing severe COVID-19
Researchers reveal how two genetic variations may contribute to COVID-19 disease severity and suggest the product of one, the CD209 antigen, may be a potential drug target.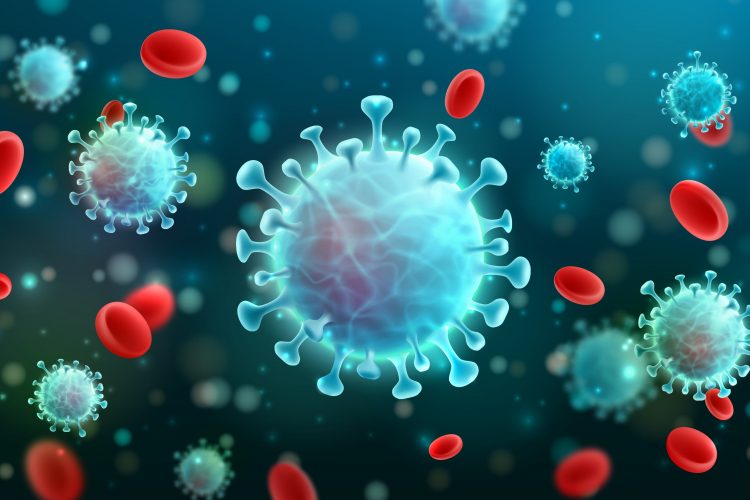 Using their database of proteins and metabolites associated with regions of the human genome, researchers have revealed the mechanisms that make individuals more or less susceptible to severe COVID-19.
The findings, published in a letter in the New England Journal of Medicine, sheds light on why some people experience mild to no symptoms while others become critically ill and could potentially lead to novel treatments.
"Patients with COVID-19 display a wide array of clinical manifestations and degrees of severity, ranging from flu-like symptoms to acute respiratory distress," said Dr Robert Gerszten, research leader and the Chief of the Division of Cardiovascular Medicine at Beth Israel Deaconess Medical Center (BIDMC). Gerszten is also Professor of Medicine at Harvard Medical School. "While pre-existing conditions, particularly cardiovascular and metabolic disease, are risk factors for disease severity and outcomes, the underlying reasons that some people develop life threatening disease while others remain asymptomatic are not well understood."
The researchers said that while there is a growing body of evidence linking COVID-19 outcomes to variations in two regions of the human genome, the studies fail to explain how the differences modulate disease. So, Gerszten and colleagues set out to establish which proteins are encoded by these sections of the genome and their role in the context of disease.
To do this they leveraged a database they had generated over the last decade. The library, more than 100 terabytes worth of data, contains information on a huge variety of proteins and metabolites associated with various regions of the human genome. When they looked at Covid-19 risk variant rs657152-A, they found it is associated with increases in the CD209 antigen, which has been found to facilitate infection by the Severe Acute Respiratory Syndrome coronavirus (SARS-CoV), SARS-CoV-2 (the coronavirus that causes COVID-19) and several other viruses.
Other studies have also linked this gene variant to an increased risk of deep-vein thrombosis and pulmonary embolism, as well as heightened levels of pro-inflammatory chemokines (CXCL16 and interleukin-6).
The researchers also looked at the second region identified by studies; it was linked to a poorly understood protein that may be involved in attracting lymphocytes to the site of infection. The team also identified that these genetic variants and proteins may vary across races.
The team concluded that these results warrant further study, especially as one of the variants was shown to be a co-receptor for SARS-CoV-2 and therefore could be a target for therapeutic interventions for COVID-19.