Opaganib shows promise in preventing ARDS-induced thrombosis
Opaganib reduced blood clot length and weight in a pre-clinical model of Acute Respiratory Distress Syndrome (ARDS).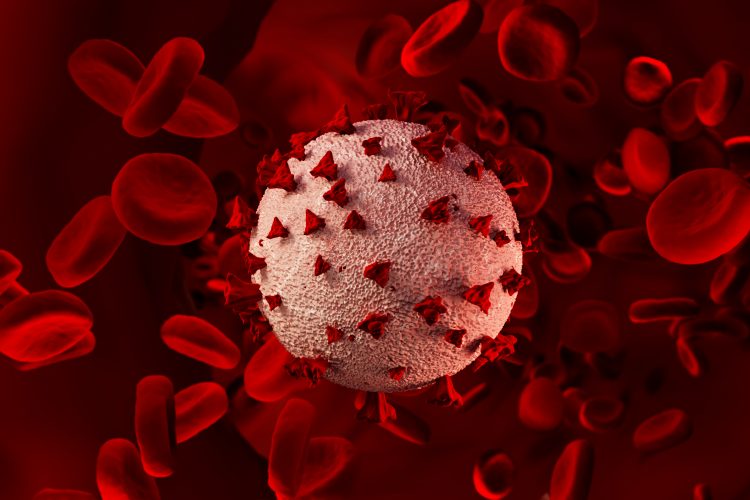 Opaganib (Yeliva®), a novel, orally administered sphingosine kinase 2 (SK2) selective inhibitor, (administered at 250mg/kg,) reduced thrombosis in a pre-clinical model of Acute Respiratory Distress Syndrome (ARDS).
According to the researchers, their findings suggest opaganib may be of benefit to patients with severe COVID-19 symptoms – in addition to being able to prevent replication of SARS-CoV-2, the virus that causes COVID-19, and potentially reduce the hyper immune-response to SARS-CoV-2 infection.
"Acute Respiratory Distress Syndrome (ARDS) is one of the most dangerous outcomes of COVID-19 disease, putting severely ill COVID-19 patients at an increased risk of potentially fatal venous thrombosis and pulmonary embolism.  There are currently very limited options available to physicians that have been shown to be effective against ARDS – and specifically against ARDS-induced thrombosis," said Dr Reza Fathi, RedHill Biopharma Ltd.'s Senior Vice President of R&D. "Results from our study show opaganib 250 mg/kg reduced blood clot length, weight and total thrombus score in a pre-clinical model of ARDS. This adds to the known antiviral and anti-inflammatory activities of opaganib and provides the potential for a unique triple-action effect on the pathophysiological processes associated with COVID-19 disease. Opaganib, which targets a host cell component, potentially minimises the likelihood for resistance due to viral mutations."
ARDS-induced thrombosis occurs in up to a third of COVID-19 patients requiring Intensive Care Unit (ICU) admission and roughly nine percent of all hospitalised patients. It is associated with a poor prognosis.
This pre-clinical study was designed to establish whether opaganib could reduce the incidence of adverse thromboembolic events in a lipopolysaccharide (LPS)-induced model of pulmonary inflammation, a reliable model of ARDS which the company said "can mimic COVID-19 inflammation".
The results from the pre-clinical study of opaganib are preliminary and remain subject to additional review and analysis. Following these preliminary findings, additional work is being planned to evaluate the range of potential physiologically and pharmacologically relevant opaganib doses with respect to thrombosis reduction.
Opaganib is currently being evaluated in two trials for patients with severe COVID-19 pneumonia:
A US Phase II study (NCT04414618) which has completed enrolment and all 40 subjects have been given their last dose – top-line data is expected later this month. This study is focused on safety evaluation and identification of efficacy signals.
A 270-patient global Phase II/III study (NCT04467840), which is currently over 60 percent enrolled and expected to deliver top-line data in the first quarter of 2021. This study is focused on efficacy evaluation and recently received a unanimous recommendation to continue by an independent Data and Safety Monitoring Board (DSMB), following a pre-scheduled safety review of the first 70 patients to have been treated for 14 days. The DSMB is scheduled to conduct a second pre-planned safety review this month of the first 135 patients who have reached the primary endpoint.