Global biochip market set to increase at CAGR of 12.5 percent
According to new research, the biochip market will grow as a result of the rising demand for personalised medicine.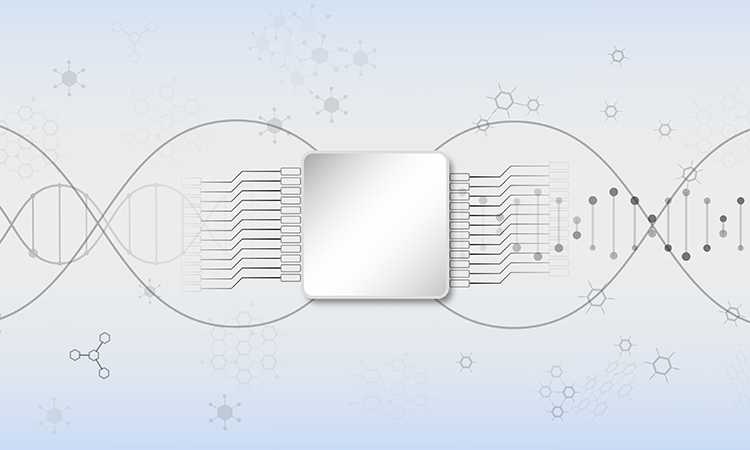 According to new research, the global biochip market is set to witness a compound annual growth rate (CAGR) of 12.52 percent by 2026. The report says that the the market was valued at $11694.24 million in 2020 and is expected to reach $23890.58 million by the end of the forecast period. 
The report, published by TechSci Research, says that a growing prevalence of chronic as well as infectious disease and increasing demand for personalised medicine are some major factors propelling the growth of the global biochip market. Moreover, extensive R&D activities and supportive government policies are some other key factors supporting the global market growth.
Additionally, biochips are also finding applications in the field of genomics, genotyping and proteomics, the report says. This in turn is likely to positively influence the market growth through 2026.
However, the high cost of biochips and lack of awareness especially in developing countries can hamper the market growth.
In terms of application, the drug discovery and development application segment held the largest market share in 2020 on account of the growing development of targeted and personalised medicines for treating cancer.
Based on type, the DNA chips segment dominated the market in 2020 on account of its widespread adoption and use of these products. Moreover, increased spending on research related to genomics and next-generation sequencing is further contributing to the growing demand for DNA biochips, beating lab-on-a-chips and protein chips.
According to the research, major players operating in the global biochip market are Abbott Laboratories, PerkinElmer, Fluidigm Corporation and Bio-Rad Laboratories.
"Regionally, North America is expected to dominate the global biochip market through 2026 on account of growing prevalence of various sedentary lifestyle associated diseases in the countries like US and Canada. However, the Asia Pacific region is expected to register the fastest CAGR during the forecast period owing to the growth in life science industry and improving healthcare facilities in the region. Additionally, major players operating in the market are expanding their business in the region especially in countries like India and China, positively influencing the growth of the market," said Karan Chechi, Research Director with TechSci Research.