SARS-CoV-2 testing: automation of high-throughput qPCR and COVID-seq

ABOUT THIS WEBINAR
We have heard time and time again that expanding COVID-19 testing capacity is integral for ending the current global health crisis. As the demand for testing grew, reagent supplies dwindled for the standard qPCR test. This led to innovation in miniaturising the assay to stretch reagent stores and the emergence of new assays to detect the presence of SARS-CoV-2.
In this on-demand webinar, we explore the various methods of COVID-19 testing: qPCR, COVID-seq, antigen and antibody detection, and others. Coupling these assays with low volume, high speed automation has made great strides toward achieving the high-throughput testing essential to ending this pandemic.
Learning outcomes of this webinar:
SPT Labtech instrumentation/technology
Major types of SARS-CoV-2 workflows: C19 qPCR and COVID-seq
Other methods of testing (antigen, antibody, other combined assays)
Lessons learned for setting up a new HTS testing core.
Register
Speakers
Samantha Lee, Field Applications Scientist, SPT Labtech
Samantha Lee is a Field Applications Scientist at SPT Labtech who earned her Bachelors in Biochemistry and master's in Biotechnology from the University of Nevada, Reno. She went on to work as a Research Associate in the biotechnology industry, focusing on automated high-throughput drug screening before pursuing a PhD in Biochemistry at Purdue University. Samantha's time at SPT Labtech has enabled her to contribute to a plethora of scientific fields including agrigenomics, structural biology and COVID-19 sequencing.
Holly Hung, Field Applications Scientist, SPT Labtech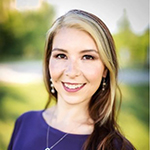 Holly Hung is a Field Applications Scientist at SPT Labtech who received a bachelors in Biochemistry and then later a PhD in Cellular and Molecular Pathology. Her postdoctoral work characterised cancer patient molecular profiles for better treatment selection at the University of Michigan and now through SPT Labtech has been able to make a difference in COVID-19 testing through facilitating automation of high-throughput viral testing.