Stem Cells In-Depth Focus 2020
The stem cells in-depth focus includes articles on using computational approaches to expand the applications of stem cell therapies and how organoids could be used to speed up the drug discovery process with a focus on retinal disease.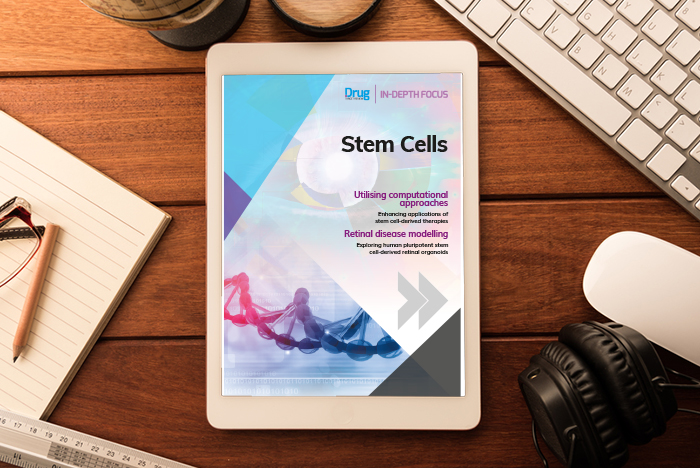 This in-depth focus features:
Using big data approaches to develop cell therapies
An area where stem cell biology and medicine are combining effectively is the establishment of new cell therapies. However, current therapies are limited to a narrow set of cell types that can be isolated or created and expanded in vitro. Dr Owen Rackham discusses how utilising computational approaches will further enhance applications of stem-cell-derived therapies in the future.
Application of organoid technology for retinal disease modelling and drug discovery
The loss of retinal light-sensing photoreceptor cells is a leading cause of blindness and the number of individuals affected by retinal degenerative diseases is increasing with an ageing population. Currently, there are no treatments for these diseases and progress in finding new treatments is slow. This article explores the potential of human pluripotent stem cell-derived retinal organoids as a platform for disease modelling and to enable faster and more efficient drug discovery processes.