COVID-19 in Europe – one year on from the first case
Sheraz Gul reviews where we are a year into the COVID-19 pandemic and the treatment options currently available. He also highlights the potential opportunities and challenges posed by SARS-CoV-2 vaccines.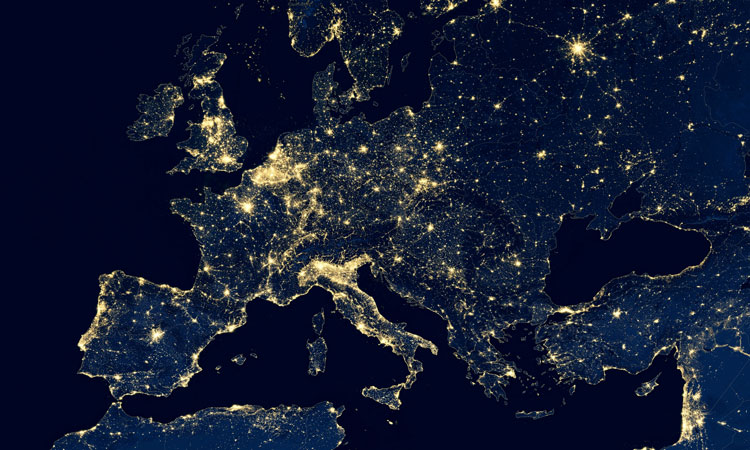 It has been just over a year since the first case of COVID-19 was reported in Europe. The continent is now past the second peak and according to the European Centre for Disease Prevention and Control has over 20 million cases and 500,000 deaths so far.1 These figures would be far higher in the absence of lockdowns, social distancing, working-from-home, essential travel only and the closure of many industries. For those who contracted the virus and required hospitalisation, the only small molecule drugs approved are still limited to remdesivir, dexamethasone and baricitinib, which have antiviral or anti‑inflammatory properties. 
In the past year, over 2,500 COVID-19 interventional clinical trials have been underway, with around 600 of these in Phase III.2 These figures are comparable to other interventional clinical trials for diabetes, stroke, respiratory, inflammation and cardiovascular disease which have been studied for many decades. This demonstrates the mammoth effort dedicated to COVID-19 research. It is very likely that most of these clinical trials will not yield new safe and efficacious drugs. Nevertheless, any further small molecule drugs that are approved are expected to assist in future outbreaks of COVID-19-related diseases. This is proven by the fact that remdesivir was originally developed as early as 2009 to treat hepatitis C and was subsequently investigated for Ebola virus disease in 2016, before being studied as a post-infection treatment for COVID-19.3
It is noteworthy that the efficacy of dexamethasone and baricitinib appear to be due to their ability to temper the "cytokine storm" which is observed in some individuals. The cytokines of interest in COVID-19 that have been reported lead to prolonged activation of signalling pathways and include MAPK, NfκB, JAK-STAT3 and mTOR. Baricitinib is a selective inhibitor of JAK1 and JAK2 and inhibits the intracellular signalling pathway of cytokines (eg, interleukin-2, interleukin-6, interleukin-10, interferon-γ and granulocyte-macrophage colony‑stimulating factor) which are known to be elevated in severe COVID-19.
The truly remarkable achievement has been the rapid development of COVID-19 vaccines using novel technologies. While various efficacies have been reported after the administration of vaccines, it is not possible to compare these on this basis, as efficacy can be impacted by factors such as demographics, age groups and the intensity of COVID-19 infection. There is emerging evidence that COVID-19 vaccines reduce infections and hospitalisations among older people almost six weeks after vaccination. This means that more rapidly acting small molecule drugs to treat the condition and other related diseases will be vital in the future.
A large amount of data for vaccines is expected to be available from real world scenarios rather than simply the confines of clinical trials in 2021 for meta-analysis. This should provide guidance for dose ranging, scheduling and combinations of vaccines, duration of vaccine-mediated immunity and long-term side-effects which remain largely unknown.
About the author
Sheraz Gul is the Head of Assay Development and Drug Repurposing at the Fraunhofer Institute, Germany. He has professional experience in the field of drug discovery, assay development and screening gained whilst employed in academia. He has co-authored more than 80 peer-reviewed papers, book chapters and patents including the Enzyme Assays: Essential Data handbook. He also has an interest in education and thus far has organised 46 drug discovery workshops since 2011 across the globe and trained 880 scientists.
References
COVID-19 [Internet]. European Centre for Disease Prevention and Control. 2021 [cited 17 March 2021]. Available from: https://www.ecdc.europa.eu/en/covid-19
Home – ClinicalTrials.gov [Internet]. Clinicaltrials.gov. 2021 [cited 17 March 2021]. Available from: https://clinicaltrials.gov/ct2/home
[Internet]. Gilead.com. 2021 [cited 17 March 2021]. Available from: https://www.gilead.com/-/media/gilead-corporate/files/pdfs/covid-19/gilead_rdv-development-fact-sheet-2020.pdf