Targeting TNF to treat Dupuytren's disease, frozen shoulder and POCD
Dr James Woody discusses off-patent indications for anti-TNF to address unmet patient needs in pain, inflammation and beyond.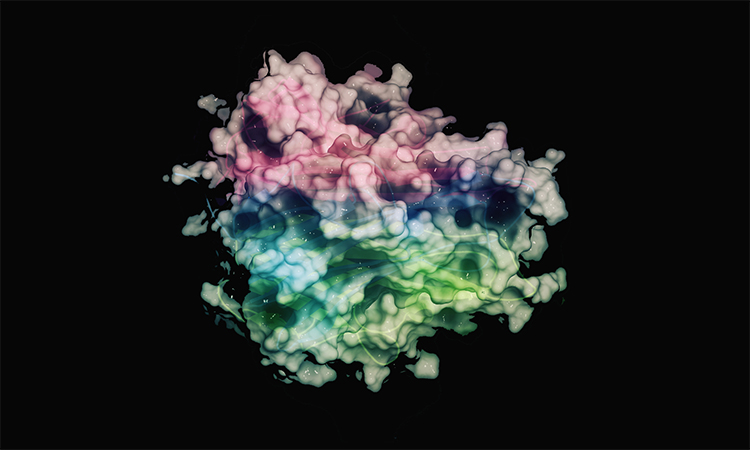 The pro-inflammatory cytokine tumour necrosis factor (TNF) supports tissue homeostasis throughout the body, regulating its production and survival and apoptosis of cells. Inflammation and fibrosis are hallmarks of many clinical disorders. It was discovered that inflammatory diseases are driven by atypical TNF-induced apoptosis. TNF acts as a defence molecule warning the body of danger, meaning it is the first cytokine expressed in the blood following an injury. This is followed by expression of other pro-inflammatory cytokines including interleukins 1 and 6.
…this therapeutic option could become the standard of care for these diseases"
Fibrosis occurs as a result of uncontrolled cellular activity, causing connective tissue to be deposited in what is known as scarring. An injury or other event can trigger fibrosis, where resident cells are activated and they begin producing proinflammatory signals. Cytokines, such as TNF, guide inflammatory cells to the site where they secrete profibrotic proteins, including transforming growth factor (TGF), platelet-derived growth factor and interleukin-4. The cell type activated varies by location and cause an increased production of extra cellular matrix proteins. Accumulation of these matrix components leads to tissue fibrosis.
Following the initial research that identified that TNF plays a pivotal role in inflammatory diseases, TNF-targeting drugs were developed. One such drug is the monoclonal anti-TNFα antibody (infliximab) which binds to and inactivates membrane bound and soluble TNFα. Dr Marc Feldmann, Emeritus professor at the University of Oxford and one of the founders of 180 Life Sciences, identified TNF as a target in the treatment of arthritis at the Kennedy Institute in London in the 1980s. Together with his research partner, Dr Ravinder Maini, they led clinical trials of monoclonal anti-TNF antibody in treatment resistant rheumatoid arthritis at Centocor Biotech, now Janssen Biotech, which parent company Johnson & Johnson now sells as Remicade®.
Compounded evidence of a connection between diseases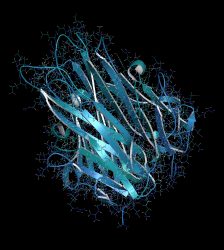 Researchers found that cells activated by a TNF-mediated inflammatory response include myofibroblasts, the cell type that causes Dupuytren's disease. Dupuytren's is a localised fibrotic condition of the hand that develops over years. It causes nodules to form under the skin, eventually creating a thick cord pulling one or more fingers and limiting hand function.
Dr Feldmann, along with other researchers and his team, explored the effect of an anti-TNF drug injected directly into the Dupuytren's nodule tissue. The team completed the first trial for a targeted therapy in early Dupuytren's, a Phase IIa proof-of-concept, dose response study with adalimumab.1
The study found that adalimumab (at a dose of 40mg formulated in 0.4ml) reduced expression of the fibrotic markers, -smooth muscle actin (-SMA) and type I procollagen at two weeks post injection and found the drug to be safe and well tolerated. The data effectively showed that a concentrated formulation of adalimumab injected directly into the diseased tissue may be effective in targeting the cells responsible for Dupuytren's disease.
The researchers are continuing to investigate the use of this drug to treat Dupuytren's disease in a Phase IIb/III trial which is currently running in Oxford, Edinburgh and Groningen in patients with early Dupuytren's injected with adalimumab.
The connection between Dupuytren's and frozen shoulder
Frozen shoulder is a condition that affects the shoulder joint. It is not fully understood why this happens, but frozen shoulder is more common in patients with Dupuytren's disease than in the general population.2 It is common in patients with diabetes or those that have kept their arm immobilised for long periods of time. It can also occur following shoulder injury or surgery. The condition causes pain and stiffness in the shoulder joint due to fibrosis. During the early phase, the pain is usually unbearable and in the later phase, restriction in movement is severely limiting. It occurs when the flexible tissue (capsule) that surrounds the shoulder joint becomes inflamed, thickened and tight.
…prophylaxis with a single dose of anti-TNF antibody attenuates the downstream activation of inflammatory pathways"
Frozen shoulder can affect a person's ability to sleep, carry out everyday activities and work. Current treatments include rest, painkillers, anti-inflammatories, physiotherapy and steroid injections. If stiffness persists, surgery is sometimes recommended. However, there is no evidence that any of these treatments lead to significant benefit in the long term, with many being ineffective.
Anti-TNF has been chosen because the biological processes underlying frozen shoulder are similar to those in Dupuytren's disease, where we found it helps to stop the cells causing the disease.
We believe that this fibrosis process in frozen shoulder is similar to what has been seen in early Dupuytren's contracture and that TNF can help. In the second half of 2021, we plan to assess anti-TNF treatment for frozen shoulder in a Phase II study with a localised injection to find whether an anti-TNF can reduce pain and prevent the disease from getting worse if given during the early painful phase of frozen shoulder.
Anti-TNF therapy for conditions that are not fibrosis related
TNF also exerts neuro-modulatory functions, in particular in regulating microglia and astrocytes activation in the brain. TNF-α has been shown to enter the brain through relatively permeable areas in the blood-brain barrier. It is possible that transient changes in blood-brain barrier permeability can occur due to the systemic inflammatory response or other factors including anaesthesia. Although not fibrosis related, another condition that we believe could benefit from anti-TNF therapy is post-operative cognitive dementia (POCD). In POCD, our scientists have found that during surgery, especially during hip replacement or coronary artery bypass graft surgery, TNF is released into the body and goes to the brain where it causes certain areas of the brain to become inflamed, leading to cognitive decline and dementia.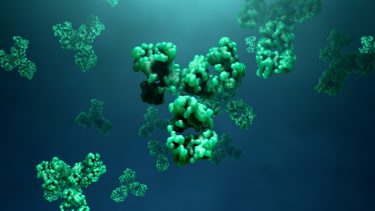 Pre-clinical research has shown that prophylaxis with a single dose of anti-TNF antibody attenuates the downstream activation of inflammatory pathways.3 Therapy with anti-TNF is well-established, offering beneficial effects in inflammatory conditions such as rheumatoid arthritis, Crohn's disease and ankylosing spondylitis and may be useful for the prevention of postoperative cognitive decline in susceptible individuals.
Addressing patient needs outside rheumatoid arthritis, Crohn's disease and ulcerative colitis
The global anti-inflammatory biologics market size was valued at $65 billion in 2019 and is projected to reach $150 billion by 2027.4
We have decided to pursue novel indications for off-patent biologics. These are smaller markets that large pharma companies may not see the value of pursuing. Anti-TNF treatment has the potential to offer a safe alternative that can prevent debilitation in the three indications we are pursuing.
If our trials are successful, this therapeutic option could become the standard of care for these diseases; we are not treating these diseases after they have already become incapacitating, we are trying to prevent these diseases from becoming disabling.
About the author
Dr James Woody is Chief Executive Officer (CEO) at 180 Life Sciences. He has over 25 years of pharmaceutical research and management expertise. He currently serves as Chairman of Oncomed Pharmaceuticals, where he was previously a founder and CEO and General Partner at Latterell Venture Partners, a venture capital group focusing on early-stage healthcare companies. Dr Woody has served in a variety of health and management roles, including as President of Roche Bioscience and CSO and Senior Vice President of R&D for Centocor. He also served as Commanding Officer and Director at the US Naval Medical Research and Development Command in Bethesda, Maryland. Dr Woody earned his MD from Loma Linda University and his PhD in Immunology from the University of London.
References
Nanchahal J, Ball C, Davidson D, Williams L, Sones W, McCann FE, Cabrita M, Swettenham J, Cahoon NJ, Copsey B, Francis EA, Taylor PC, Black J, Barber VS, Dutton S, Feldmann M, Lamb SE. Anti-Tumour Necrosis Factor Therapy for Dupuytren's Disease: A Randomised Dose Response Proof of Concept Phase 2a Clinical Trial. EBioMedicine. 2018;33:282-288. doi: 10.1016/j.ebiom.2018.06.022.
Smith SP, Devaraj VS, Bunker TD. The association between frozen shoulder and Dupuytren's disease. J Shoulder Elbow Surg. 2001;10(2):149-51. doi: 10.1067/mse.2001.112883.
Terrando N, Monaco C, Ma D, Foxwell BMJ, Feldmann M, Maze Mervyn. Tumor necrosis factor-α triggers a cytokine cascade yielding postoperative cognitive decline. PNAS. 2010;107(47):20518-20522. doi: 10.1073/pnas.1014557107.
Anti-Inflammatory Biologics Market [Internet]. Fortune Busines Insights. [cited 24 March 2021]. Available from: https://www.fortunebusinessinsights.com/anti-inflammatory-biologics-market-102733.