Hit discovery for GPCRs: HTS or virtual screens?
ABOUT THIS WEBINAR
G protein-coupled receptors (GPCRs) constitute the largest class of transmembrane proteins in the human genome and play important roles in disease pathogenesis, making them one of the largest classes of targets for therapeutics including blockbuster drugs such as Cimetidine, Olanzapine and Clopidogrel. Over 100 GPCRs in the human genome are classified as orphans: receptors whose endogenous ligands and biological function remain unknown. As such, these targets represent promising, yet challenging, targets for drug discovery.
We presented examples of diverse and complementary approaches to hit discovery performed in two ongoing drug discovery projects. First, we discussed our high-throughput screening (HTS) campaign for the orphan receptor GPCR174 including target rationale, assay development requirements and challenges, hit identification and hit confirmation and validation. For the Serotonin 2B receptor, we discussed the target selection rationale, a massive virtual screening approach including validation of docking approaches as well as shape and chemical features for hit identification, assay development for hit validation and early lead series identification.
Learning outcomes of this webinar:
Lessons in developing a GPCR target rationale
Understand GPCR assay development approaches and validation
Explore GPCR high-throughput screening approaches and challenges
Learn about GPCR virtual screening approaches and challenges.
Register
Speaker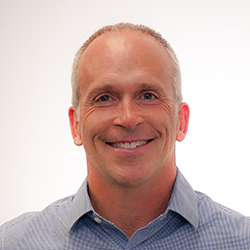 Carleton Sage, Vice President, Computational Sciences
Dr Carleton Sage is the Vice President of Computational Sciences at Beacon Discovery. He has over 24 years of drug discovery experience in the biotech industry, most recently at Arena Pharmaceuticals where he was a Research Fellow in Computational Systems. There, he helped develop and apply novel computational approaches to GPCR drug discovery projects that led to more than a dozen molecules which entered pre-clinical and clinical development.
As a post-doctoral fellow, Dr Sage worked to elucidate the catalytic mechanism of Thymidylate Synthase (TS) and identify novel inhibitors of this anticancer target through a collaboration with Arris Pharmaceuticals focused on using novel computational methods. He went on to MetaXen, where he provided computational support to drug discovery projects and contributed to the development of novel algorithms for the prediction of ADME properties. He became Group Leader of Computational Sciences at Lion Biosciences, where he developed structure-based ADME prediction tools.
Dr Sage obtained his PhD in Biochemistry and Molecular Biology from the University of California, Santa Barbara.
Related topics
Analytical Techniques, Antibodies, Assays, Disease Research, Drug Discovery, GPCRs, High-Throughput Screening (HTS), Hit-to-Lead, Informatics, Lab Automation, Microscopy, Protein, Screening, Targets, Therapeutics