Common antioxidant reduces osteoarthritis markers in knee cartilage cells
Gallic acid was found to decrease arthritis inflammation markers and improve the production of desired proteins in arthritic knee cells.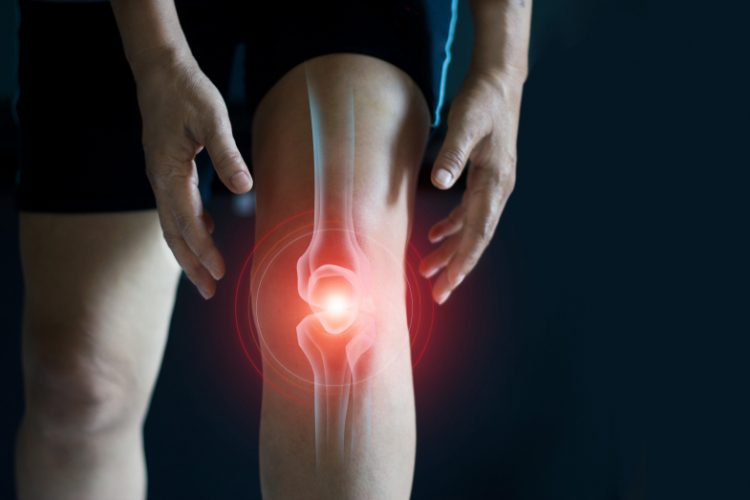 A team at Washington State University, US, have found that gallic acid, an antioxidant found in gallnuts, green tea and other plants, not only decreases arthritis inflammation markers in the cells but improves the production of desired proteins normally found in healthy cartilage when applied to cells taken from arthritic knees. While still at an early stage, the findings suggest a new procedure could be developed to treat cartilage cells extracted from a patient to grow a supply of cells or a tissue to be re-implanted.
For the study, published in Experimental Cell Research, the researchers harvested osteoarthritic cartilage cells from donated knees taken out during joint replacement surgery and cultured the cells in the lab and first tested six antioxidant "nutraceuticals," including Vitamin C, Vitamin E and curcumin. 
NEWS: Rheumatoid arthritis discovery may lead to novel inflammation blockers
The laboratory tests suggested gallic acid as the most effective antioxidant for neutralising the free radicals in the osteoarthritic cartilage cells. The researchers then applied the gallic acid and added stretching using a cytostretcher. They set stretching to five percent, a level that matches the stretch in human knees when walking.
The combination decreased inflammation markers known as matrix metalloproteinases and increased the deposition of collagen and glycosaminoglycans, which are compounds that give connective tissue its integrity, tensile strength and resistance to compressive forces from body weight on the joints. The stretching and gallic acid also increased the expression of two other cartilage-specific proteins.
"We found the combined stretching, which acts like an exercise for the cell itself, with the gallic acid decreased inflammation markers, which means we were able to reverse osteoarthritis," summarised lead author Dr Haneen Abusharkh.
Another procedure is called autologous chondrocyte implantation, or ACI, which involves removing cartilage cells from the joint, growing them to large numbers and then re-implanting them. Currently, the cells are not treated before re-implantation and the lack of treatment results in cells growing a weaker fibrocartilage. They can also remain affected by osteoarthritis, and these procedures do not return full functionality to the joint. According to the team, this study shows a potential way to develop a similar procedure by first treating the cartilage cells while growing them into a tissue that could then be re-implanted.
NEWS: CRISPR screen unveils enzyme target for inflammatory diseases
"We are advancing techniques to make regenerative cartilage in the laboratory that could potentially be implanted into cartilage lesions, so that joint replacements would decrease in number," said corresponding author Professor Bernard Van Wie. "We are looking to develop a natural cartilage that works properly from the beginning, rather than replacing the joint."