Biodegradable gel boosts immune system's attack on several cancers in mice
A new biodegradable gel can release drugs and special antibodies that simultaneously deplete macrophages from the surgical site and activate T cells.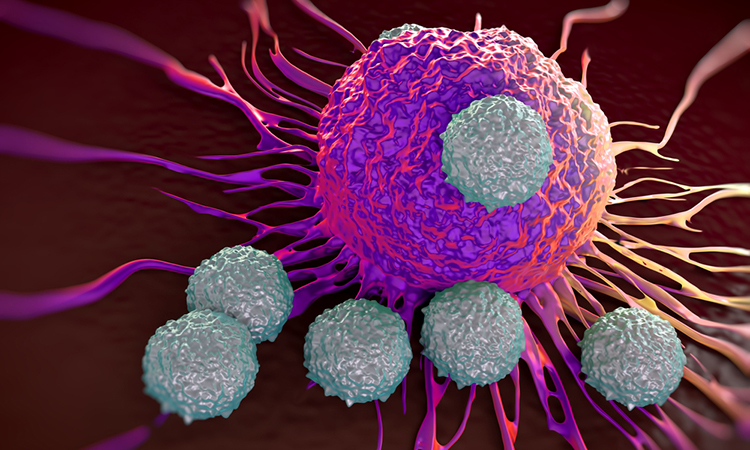 Scientists from University of Wisconsin-Madison, US have developed a new biodegradable gel improves the immune system's ability to keep cancer at bay after tumours are surgically removed.  The gel, tested in mice, releases drugs and special antibodies that simultaneously deplete immune-blocking cells called macrophages from the surgical site and activate T cells so they can attack cancer.
In their study, which was recently published in Nature Communications, the researchers found that the gel effectively controlled tumours that are known to respond well to immune therapy, such as colon cancers. The gel also worked well against melanomas, sarcomas and triple-negative breast cancers, which are less responsive to immune therapy and more prone to metastasising.
"We are really glad to see that this local strategy can work against so many different kinds of tumours, especially these non-immunogenic tumours," said Professor Quanyin Hu. "We are even more glad to see this local treatment can inhibit tumour metastasis."
Surgery is an excellent treatment for many tumours, but small numbers of cancer cells that remain after the operation can allow tumours to grow back. To counteract this process, the researchers developed their gel to slowly release into the surgical site two key components.
One is the drug Pexidartinib, which is approved for use to inhibit the function of tumour-associated macrophages. These cells promote the growth of tumours, and inhibiting the cells slows that cancerous growth. The second component of the gel were platelets bound to immune-stimulating antibodies. These antibodies, known as anti-PD-1, help the immune system's T cells recognise and attack cancerous cells.
The researchers hoped that the local release of the antibody-bound platelets and Pexidartinib would both maximise their effect near the tumour site and minimise side effects that occur when these therapies are given intravenously and circulate widely in the body. Indeed, mice given the gel showed insignificant side effects. Bodies degrade the gel over time.
The team tested the gel against a broad suite of cancers because these tumours vary in how they respond to immune-based therapies such as the anti-PD-1-conjugated platelets. In each case, the gel significantly slowed the growth of lingering cancer cells and increased the lifespan of mice. The gel also greatly reduced the spread of the metastasising breast cancer model the researchers examined.
The researchers are now planning to continue testing creative approaches that could find their way into human patients in the coming years.