A modified TB vaccine could treat bladder cancer
An animal study has shown that a modified vaccine for tuberculosis could treat bladder cancer whilst minimising side effects.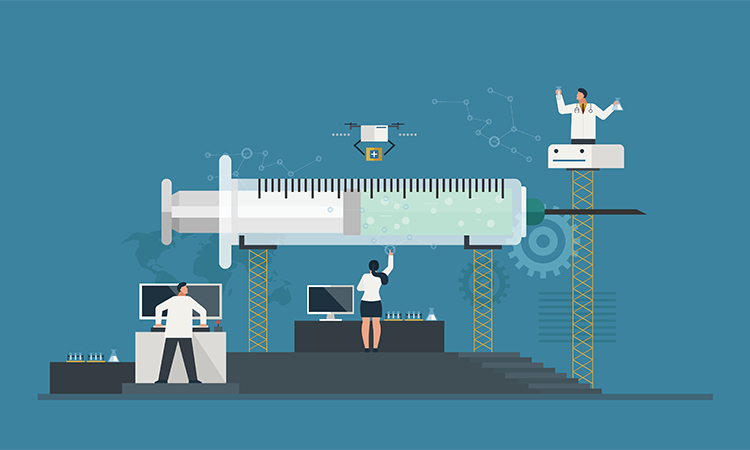 Researchers at Texas Biomedical Research Institute and the University of Texas Health Science Center at San Antonio, both US have modified a tuberculosis (TB) vaccine that could treat non-muscle invasive bladder cancer without strong side effects. The results in mouse models and human cells were recently published in Cancer Immunology, Immunotherapy.
The Mycobacterium bovis bacille Calmette-Guérin (BCG) vaccine was developed for tuberculosis in the 1920s and has also been used to treat non-muscle invasive bladder cancer since the late 1970s by stimulating an immune response at the cancer site. It was one of the first cancer immunotherapies and is more effective than chemotherapy for this type of cancer. However, the researchers explain that most patients cannot tolerate the strong side effects and therefore do not complete the three years of BCG treatment. When treatments fail, the last option is to remove the bladder, which leads to reduced quality of life.
The researchers have been focusing on a modified BCG vaccine to improve TB treatment in the lungs. The team removed certain lipids from the cell envelopes of the bacteria in the BCG vaccine. This "delipidated" vaccine still triggers the body to produce well-regulated immune responses but reduces overzealous inflammation that causes severe tissue damage.
To test the modified vaccine for bladder cancer, the team made two versions of the delipidated vaccine based on different TB bacteria strains, one known as sub-strain TICE, which is developed in the US, and one known as sub-strain Tokyo, which is developed in Japan.
The researchers conducted the tests in a mouse model of bladder cancer and in cells collected from human cancer patients. They tested both delipidated BCG versions and found that both were equally effective compared with the original BCG vaccine at killing the cancer, but that the modified Tokyo version performed better than the TICE version, with far less inflammation and minimal side effects.
Now, the team plan to seek funding for a phase 1 clinical trial in human patients.