£8500 given to cancer research at the University of Warwick
Cancer research at the University of Warwick has received a boost thanks to the former Lord Mayor of Coventry Cllr Lindsley Harvard.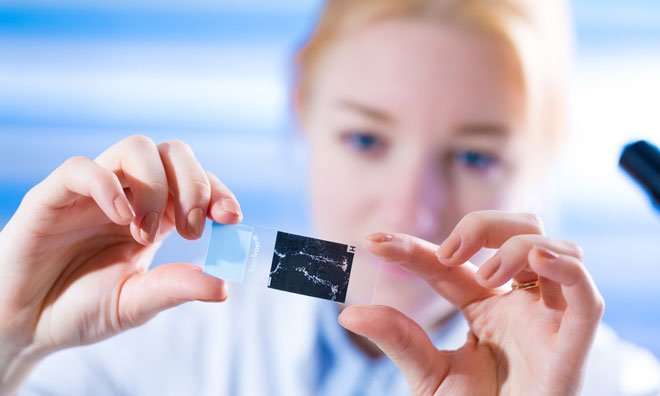 At the start of his term in office Cllr Harvard chose the University of Warwick's Cancer Research Centre as one of his official charities.
This week he handed over £8,500 to the centre which was raised by a number of fundraising events throughout the year and by local groups and individuals also showed their support for the charities with sponsored events, collections and donations.
The Cancer Research Centre was established to improve detection, treatments and patient care using the expertise of the University's Warwick Medical School and its partners.
Webinar: Integrated drug discovery panel – your questions answered!
During this peer panel discussion, team members from Charles River will discuss their views and strategies on Drug Discovery.
Charlotte Maytum, Community Fundraiser at the Warwick Cancer Research Centre, said: 'We are so grateful to Cllr Harvard and all the businesses, organisations and individuals who supported his charity appeal over the past year and have made this generous donation possible.
"We will use some of the funds raised by the Lord Mayor to develop a new approach to the diagnosis of ovarian cancer, particularly focusing on understanding the development of drug-resistant disease.
"As a new centre, the Lord Mayor's partnership has really helped us to raise awareness of the cancer research that is taking place in Coventry and Warwickshire, and we would love to hear from other organisations and companies who could help us promote this work."
Cancer expertise
The University's Cancer Research Centre brings together expertise from across the city and beyond and works closely with the existing Warwick Clinical Trials Unit and combines elements of cancer clinical trials with clinical sciences at University Hospitals Birmingham (UHB) and University Hospitals Coventry and Warwickshire (UHCW). It brings together the University's expertise in mathematics, systems biology, medicinal chemistry and biosciences.
Collaboration
The Centre collaborates with the Institute of Digital Healthcare, Warwick Systems Biology Centre, Medicinal Chemistry, Biomedical Cell Biology and Warwick Clinical Trials Unit.
Areas of research for use include the development of more effective anti-cancer drugs and the use of big data to develop personalised cancer therapy. The Centre is also looking at reducing hair loss through a scalp-cooling process which has worked well in small control groups. Researchers are now determining the right temperatures and time-frames to use when the treatment is rolled out across the NHS.
Professor of Nursing, Annie Young, said: "In addition to fighting the disease the Cancer Research Centre also looks at some of the issues that cancer patients struggle with on a daily basis during their treatment.
Researchers are creating better health education programmes to encourage more people going through cancer therapies to face their fears.
Each year the newly inaugurated Lord Mayor of Coventry announces the charitable organisations they will support during their year in office.
Cllr Harvard served as Lord Mayor of the city for the 12 months until May this year and his two chosen charities were the Alzheimer's Society and The Cancer Research Unit at the University of Warwick. In total he raised £17,000.
Cllr Harvard said: "It was such a privilege to be Lord Mayor of our city and there were so many memorable moments, but one of the outstanding highlights for me was being able to support two such wonderful causes. "Both the charities work so hard and do so much for the people of our city and further afield and I am delighted that we were able to raise such a great amount to further their work. "Thank you to everyone who offered their support throughout the year – your money will really make a difference."
To donate directly to the Cancer Research Centre at the University of Warwick click here.
About the institute of digital healthcare
The Institute of Digital Healthcare, based at WMG, University of Warwick is a collaboration between WMG, Warwick Medical School, and the NHS, aiming to improve people's health and wellbeing by developing innovative digital technologies and services. Through cutting edge R&D and world class postgraduate education, the aim is to improve the quality, safety, accessibility, and productivity of healthcare for clinicians, patients and carers.