NIH awards $15m to support development of 3-D human tissue models
The NIH has announced 13 two-year awards totalling $15m, to develop 3-D microphysiological system platforms that model human disease…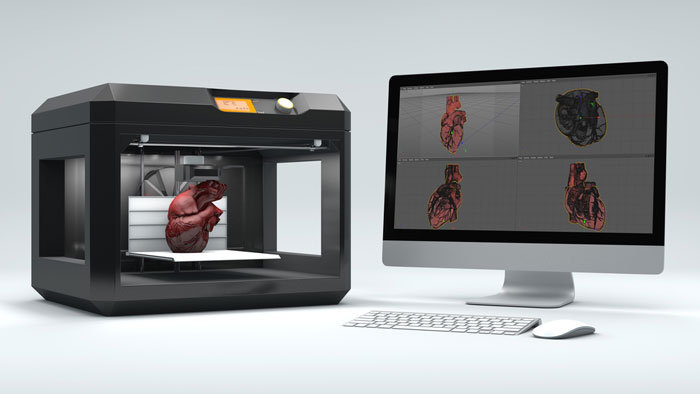 The National Institutes of Health has announced 13 two-year awards totalling about $15m per year, with FY18 funds, to develop 3-D microphysiological system platforms that model human disease.
More than 60 percent of investigational drugs fail in human clinical trials due to a lack of effectiveness, despite promising pre-clinical studies using cell and animal research models.
The funding is for the first phase of a five-year program. These platforms, called "tissue chips," support living cells and human tissues to mimic the complex biological functions of human organs and systems and provide a new way to test potential drug efficacy. 
These Tissue Chip for Disease Modeling and Efficacy Testing awards may enable scientists to better understand disease mechanisms and predict more accurately how patients will respond to specific drugs.
The support is made possible through NIH's National Center for Advancing Translational Sciences' (NCATS) Tissue Chip for Drug Screening program, which leads this effort in collaboration with other NIH Institutes and Centers.
"The goal is for these tissue chips to provide more accurate platforms to understand diseases, and to be more predictive of the human response to drugs than current research models, thereby improving the success rate of candidate drugs in human clinical trials," said NCATS Director Dr Christopher P. Austin.
NCATS launched its Tissue Chip program in 2012 to lead the development of highly innovative microphysiological systems to study drug safety and toxicity in a faster, more effective way than current methods.
The tissue chips can be integrated to form a human body-on-a-chip, enabling researchers to study investigational drugs and therapeutic agents across the entire body prior to human clinical trials.
The new Tissue Chip awardees will study a wide range of common and rare diseases, from rheumatoid arthritis, kidney disease and human influenza A viral infection to amyotrophic lateral sclerosis (ALS), hereditary haemorrhagic telangiectasia and arrhythmogenic cardiomyopathy.
In the second phase of the awards, researchers will partner with pharmaceutical companies to further evaluate the usefulness of validated disease models – those that accurately mimic disease biology – in assessing the effectiveness of candidate drugs.