Catching lung cancer early using molecular profiling
Researchers have identified how they can differentiate between lesions in the airways that are benign and those that could become cancerous…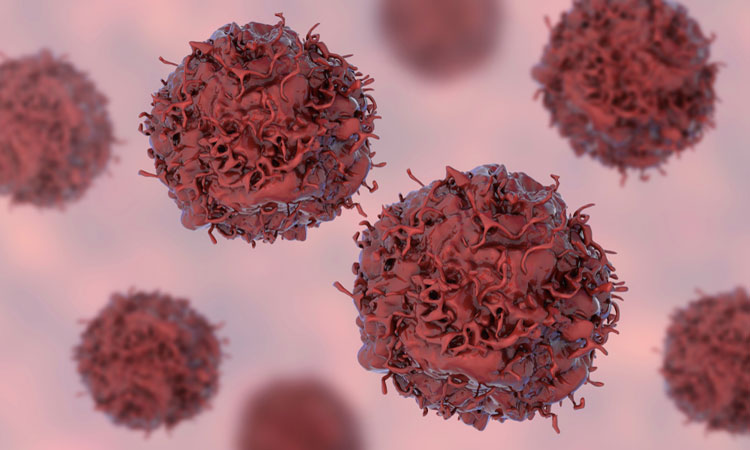 Researchers have suggested that genetic sequencing of precancerous lung lesions could aid the early detection of lung cancer, and lead the way towards new treatments.
A team of scientists at University College London have discovered the differences between invasive lesions and harmless ones, whilst also accurately predicting which lesion will become cancerous.
Before the development of lung cancer, these precancerous lesions can be identified in the airways – however, only half of these lesions go on to become cancerous. The other lesions either remain benign or disappear, and are thus not harmful. The research team described that the lesions look the same under the microscope, and so used biopsies of preinvasive lung cancer lesions, conducting tests to identify differences.
"Our study helps to understand the earliest stages of lung cancer development, by figuring out what's going on inside these cells even before they become cancerous," said the study's lead author, Professor Sam Janes, at UCL's Division of Medicine and University College London Hospitals  (UCLH).
"Using this information, we may be able to develop screening tests, and new treatments that could stop cancer in its tracks."
The research team studied biopsies of patients who were seen at UCLH, and carried out gene expression profiling, methylation profiling and whole-genome sequencing on 129 samples from 85 patients. The team followed the patients for up to 5 years after their biopsies in order to identify which patients developed lung squamous cell carcinoma.
Squamous cell lung cancer accounts for around 30 percent of all lung cancers, and is a type of non-small cell lung cancer, beginning in the squamous cells that line the airways. 
Differences in genomic features such as mutations, gene expression and chromosomal instability were identified, with the researchers discovering enough differences to predict which lesions would become cancerous by analysing the lesion's molecular profile. 
A minimally invasive test, called bronchoscopy, often carried out when an individual has a history of lung cancer or chronic cough, is used to detect precancerous lesions. These lesions are treated differently all over the world, with some places conducting surgery on the patients, and others monitored and only treated if clear signs of cancer appear.
The team of researchers mentioned how their results could enable the development of a simple blood test that could identify the molecular signals that are linked to early cancer treatment.
"If we can use this new understanding of cancer development to create new diagnostic tests, it may one day be invaluable in picking up cancer early, enabling people to access treatment much earlier in the disease process," said co-first author Dr Adam Pennycuick, at UCL's Division of Medicine.
The identification of specific genes that are expressed could aid the development of new treatments, as they have also previously been noted as potential lung cancer 'drivers'.
"We are now continuing our research to further understand how these genes are driving cancer progression, and to see which ones could be targeted by new drug treatments," said co-first author Dr Vitor Teixeira, at UCL's Division of Medicine.
The team published the results of the study in the journal Nature Medicine.