New vaccine protects from widespread, costly infection
A new vaccine against the Staphylococcus aureus infection has proven effective in experiments with mice, with an 80 percent survival rate.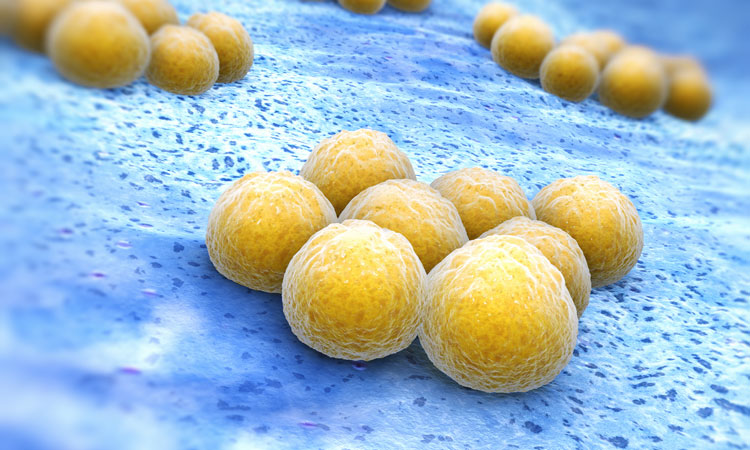 A new experimental vaccine has been more than 80 percent effective in protecting mice from succumbing to Staphylococcus aureus infection, scientists have shown. 
S. aureus causes more than 30,000 deaths from hospital-acquired infections annually in the US, costing the healthcare system $10 billion. It is associated with a wide range of acute and chronic diseases such as bacteremia, sepsis, skin and soft tissue infections, pneumonia endocarditis, and osteomyelitis (bone infection).
In the study, the investigators tested the vaccine in mouse and rabbit models of S. aureus infection. More than 80 percent of immunised mice survived, and two-thirds of them cleared the infection, versus less than 10 percent of controls. On the 21st day post-infection, the surviving animals – both those immunised, and controls – showed no signs of ill health.
In the rabbit experiments, 24 days post-infection, nearly two-thirds of the immunised rabbits had cleared the infection; none of the controls had done so. Additionally, while control rabbits had hole-like lesions within the bone, immunised rabbits had smaller lesions or no lesions at all (rabbits do not typically succumb to S. aureus infection).
Effective vaccination "would have enormous therapeutic utility in patients undergoing surgery, especially orthopedic and cardiovascular procedures where medical structures or devices are implanted, and in cases of traumatic injury," said Janette M Harro, PhD, Research Assistant Professor, University of Maryland, Baltimore. 
The vaccine the investigators developed recognises five different S. aureus proteins. Four of these proteins are specific to S. aureus biofilms, and one is specific to S. aureus in the planktonic state.
"We identified vaccine candidates by screening S. aureus proteins with antibodies elicited during chronic S. aureus infections in animal models," Dr Harro continues. "This method permitted us to select protein targets for vaccination that were both expressed during an infection and were capable of being recognised by the immune response."
The research was published in Infection and Immunity.