Receptor protein activity could prevent neuropathy for chemotherapy patients
A team of researchers in Singapore has studied the activity of a receptor protein to identify whether it's a key player in the development of neuropathy for patients undergoing chemotherapy.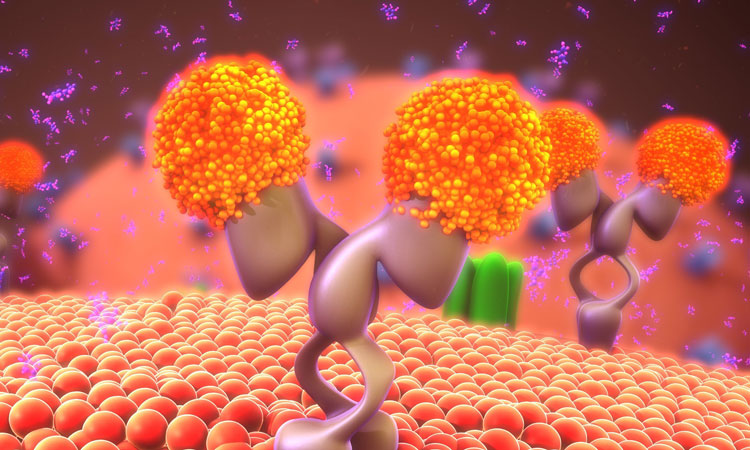 Despite developments in immunotherapy, chemotherapy remains one of the most commonly prescribed treatments for cancer; yet its non-specificity can result in numerous side effects; one of which is peripheral neuropathy. The symptoms include numbness, weak, tingling and painful muscles – usually in the body's extremities, ie, hands and feet – and it is caused by nerve damage. There is currently no treatment for this condition, which often leads to the discontinuation of the chemotherapy.
Scientists from the NUS Yong Loo Lin School of Medicine in Singapore, however, have identified a novel protein whose activation appears to prevent the development of neuropathy in cancer patients who are receiving chemotherapy. In a recent study, a team of researchers led by Assistant Professor Raymond Deron Herr and Assistant Professor Raghav Sundar from the NUS Yong Loo Lin School of Medicine set out to examine whether the receptor protein S1P2, which resides on the surface of cells in the nervous system, is a potential target in the treatment of chemotherapy-induced neuropathy. The team investigated the effects of platinum-based chemotherapy drugs, such as cisplatin, on the regulation of S1P2 and found that chemotherapy alters S1P2 activity.
The team further demonstrated that the activation of S1P2 with a drug-like compound can protect the nerve cells from damage and pain. They concluded that it is possible to block both nerve injury and pain when S1P2 is activated with a drug while administering cisplatin.
"While the study focused on the effects of cisplatin, based on what we know about the molecular processes, it is likely that an S1P2 drug will work in all cases of chemotherapy-induced neuropathy. Furthermore, it is possible that such a drug could treat many other forms of neuropathy, such as those caused by nerve injury, autoimmune disease, or diabetes," said Dr Herr. 
"Neuropathy or numbness from chemotherapy is a common and debilitating side effect faced by patients, with few proven treatments. Our study provides a deeper understanding of the biology of this condition, allowing potential treatments to reduce chemotherapy-induced neuropathy to be developed. We are currently exploring new drug molecules that would allow the activation of S1P2 in a more effective and stable manner," added Dr Sundar.
The study was published in the Journal of Biological Chemistry.