Immuno-oncology assay market predicted to be worth $6bn by 2026
A rise in biotechnology R&D activities is expected to drive the growth of the immuno-oncology assay market, with a CAGR of 10.6 percent.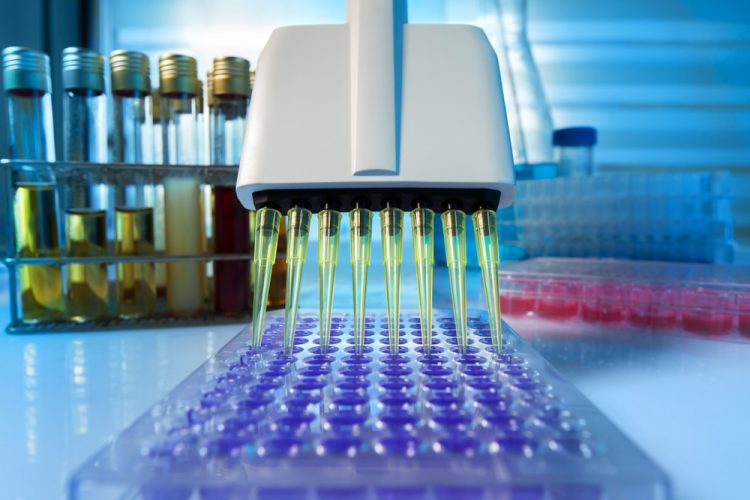 New research has predicted that the immuno-oncology assay market will be worth $6.17 billion by 2026, an increase from $2.76 billion in 2018. 
According to the report, from Allied Market Research, this assay industry will rise by a compound annual growth rate (CAGR) of 10.6 percent. 
The report suggests that this projected increase will be due to a rise in biotechnology R&D activities along with governmental funding, an increase in the adoption of multiplex immuno-oncology assays to reduce operation costs and a surge in adoption of personalised medicines.
However, this growth will be hindered by a lack of skilled healthcare professionals, says the report. Despite this, development in emerging economies is expected to create several opportunities in the near future.
Based on product, the consumables segment accounted for nearly three-fourths of the global immuno-oncology assay market share in 2018 and is expected to dominate the market by the end of 2026, owing to the fact that they are widely used throughout the sample preparation process and are required to perform other pre-requisite steps of assays.
Simultaneously, the report says that the software segment would cite the fastest CAGR of 11.8 percent throughout the forecast period. This is due to rise in demand for sequencing-based diagnostics and increase in requirement of data management software for storing massive volume of data.
Based on indication, the research says the lung cancer segment contributed to more than one-fifth of the global immuno-oncology assay market revenue in 2018 and is projected to remain the main segment until 2026. This is attributed to the significant increase in the incidence of lung cancer across the globe due to adoption of smoking habits and surge in air pollution. The colorectal cancer segment, on the other hand, is expected to register the fastest CAGR of 12.3 percent during the forecast period. 
In terms of geography, North America held the major share in 2018, garnering more than two-fifths of the global immuno-oncology assay market. An increase in prevalence of cancer in this province is set to promote the demand for immuno-oncology assays and fuel the need to develop novel personalised drugs against cancer. At the same time, Asia-Pacific is predicted to portray the fastest CAGR of 12.9 percent from 2019 to 2026. This is due to rise in the number cancer patients in the region and significant increase in R&D activities in pharmaceuticals for the treatment of the disease.