Atomic-scale details of SARS-CoV-2 Spike protein from vaccine obtained
The SARS-CoV-2 Spike protein from a COVID-19 vaccine candidate has been characterised by researchers, supporting the neutralising antibody response it elicits.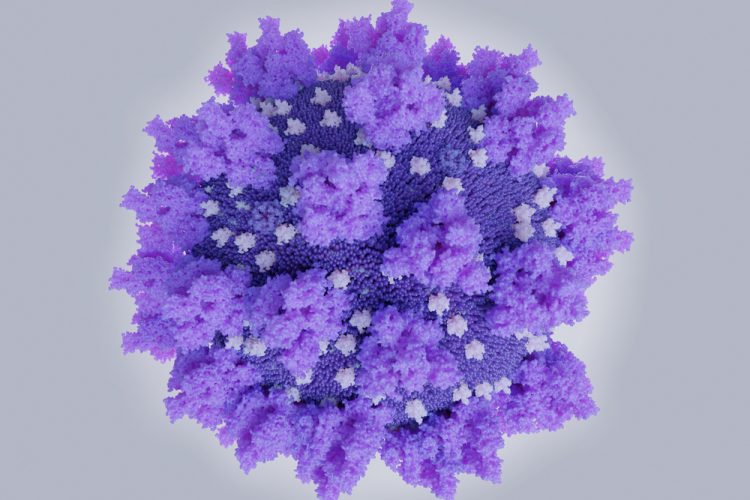 Scientists have obtained high-resolution, atomic-scale details of the structure of a SARS-CoV-2 Spike (S) protein from an experimental COVID-19 vaccine named NVX-CoV2373. According to the researchers, these details are consistent with the robust neutralising antibody responses the vaccine elicited in pre-clinical and Phase I clinical studies. 
From Scripps Research, US, the researchers investigated NVX-CoV2373, which is being developed and tested in clinical trials by Novavax Inc. It uses lab-grown copies of the SARS-CoV-2 S protein to elicit neutralising antibody responses to the viral protein, with the goal of preventing new COVID-19 infections.
The structural details were acquired using low-temperature electron microscope techniques. The researchers say the molecular map of the Novavax S protein could be helpful in evaluating the vaccine's ongoing human clinical trial results.
"Our findings suggest that the speedy design and manufacture of this vaccine did not compromise the quality of the S protein structure," said the study's senior author Dr Andrew Ward, a professor in the Department of Integrative Structural and Computational Biology at Scripps Research.
The team say that the S protein has a floppy, ever-changing shape, which may be a strategy for evading immune recognition. The immunogen S protein uses mutations to stabilise the S protein in its functional shape so that the immune system can learn to recognise and attack it. The study demonstrated that the mutations stabilise the S protein in the desired conformation.
Ward said that the structural details also indicate that the S protein has previously undiscovered "pockets" where certain compounds could bind. "These are places where, in principle, you could target the S protein with small-molecule drugs," he noted. 
The researchers also say the coronavirus S proteins naturally form three-copy structures called trimers on virus particles and function in that trimer shape. Ward and his team, in the new study, found that the S proteins not only form trimers successfully, but can also form clusters of two or three trimers.
According to the team the specific molecular nature of interactions points to the possibility – which they can now follow up in further studies – that clustering of S trimers occurs naturally on SARS-CoV-2 to enhance its infectivity.
"It's possible that the virus needs more than one S trimer to pierce a host cell, so this tendency to form higher-order clusters may underlie its infectiousness," Ward said. 
The pre-print results of the study can be found in bioRxiv.