Anti-C5aR antibody shows promise as immuno-oncology treatment
Pre-clinical studies have shown that the TJ210/MOR210 monoclonal antibody is successful at targeting tumours.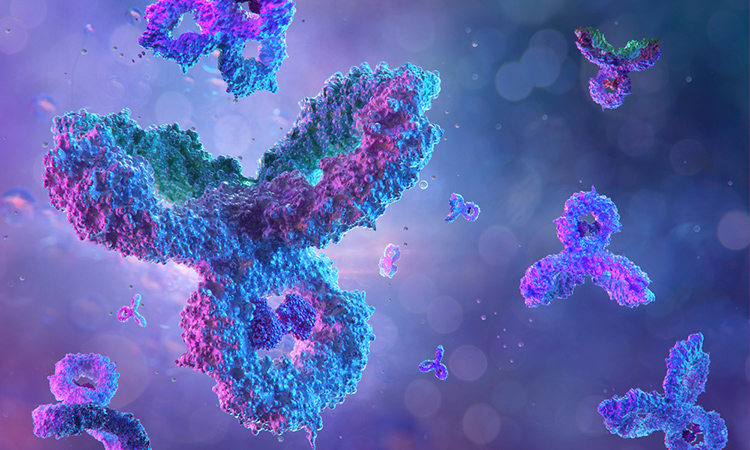 New data has been released from a pre-clinical trial studying an antibody to treat cancer. Developed by I-Mab, the data was compiled from in vivo and in vitro studies of its C5aR antibody project, TJ210/MOR210. 
According to the company, complement component fragment 5a receptor (C5aR1, CD88) is a G-protein coupled receptor (GPCR) that is being investigated as a potential new drug target in the field of immuno-oncology. Produced in the tumoural microenvironment, C5a acts as a chemoattractant to recruit, through its C5aR1 receptor, tumour-promoting cells such as myeloid derived suppressive cells (MDSCs), neutrophils and M2 macrophages to the tumour site, resulting in the inhibition of tumour-attacking immune cells and promotion of tumour progression.
TJ210/MOR210 is an anti-C5aR monoclonal antibody (mAb) in-licensed from MorphoSys. It is designed to interact with the N-terminus of C5aR1 and induces anti-tumour properties by blocking the activation and migration of C5aR1-expressing myeloid cells. Key results from pre-clinical studies show that TJ210/MOR210 selectively binds to the N-terminus of C5aR1 with high affinity and is not cross-reactive to other related GPCRs. The data also show that blockade of the C5a/C5aR pathway inhibits the recruitment of tumour promoting cells, leading to the significant inhibition of tumour growth when combining with another immuno-oncology therapy, eg, anti-PD-1 antibody. TJ210/MOR210 demonstrated a good safety profile of a four week repeat dose toxicity study in cynomolgus monkeys, with no observed adverse effects up to the highest dose tested at 200mg/kg and no impact on neutrophils.
"TJ210/MOR210 is one of the innovative mAbs in our differentiated pipeline that brings together the best of science in immuno-oncology," said Dr Joan Shen, Chief Executive Officer of I-Mab. "We are eager to advance this innovative program in clinical development, which has the potential to address the unmet need in cancer for patients around the world."
The data will be shared at the 2020 Society for Immunotherapy of Cancer (SITC) Annual Meeting.