Novel target for pulmonary fibrosis identified using tissue from COVID-19 patients
Study suggests reducing the expression of the methyl-CpG-binding domain 2 (MBD2) protein on macrophages could be a viable therapeutic strategy for lung fibrosis.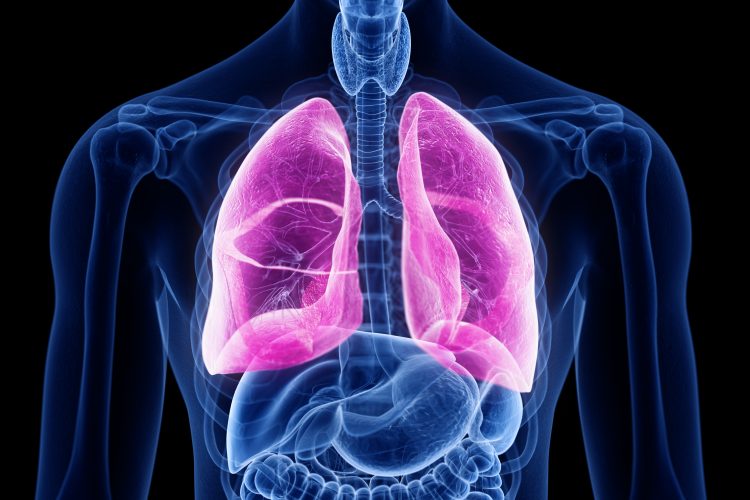 An analysis of lung tissue samples from patients with various types of pulmonary fibrosis (PF), including cases caused by COVID-19, has identified a promising target – methyl-CpG-binding domain 2 (MBD2), a protein found in macrophages.
In their study, the researchers compared the expression of MBD2 in fibrotic lungs with varying origins. They found that while MBD2 was almost undetectable in the lung sections taken from normal controls, it was highly expressed in tissues from patients with COVID-19, systemic sclerosis associated interstitial lung disease and idiopathic pulmonary fibrosis (IPF). They also showed that MBD2 was predominantly co-localised in M2 macrophages and confirmed these findings in a murine model of PF, in which lung fibrosis is induced by administering the antibiotic bleomycin (BLM-induced PF).
In their experiments, the researchers showed that depleting Mbd2 gene in the macrophages of mice with BLM-induced PF protected them from fibrotic lung injury. Mbd2 deficient mice had markedly reduced M2 macrophage accumulation in their lungs following administration of bleomycin, compared to control animals. Additionally, they had much lower levels of transforming growth factor β1 (TGF-β1) production. TGF-β1 is known to regulate various processes that are implicated in the tissue remodelling associated with PF and emphysema, including  growth suppression of epithelial cells, alveolar epithelial cell differentiation, fibroblast activation and extracellular matrix organisation.
Aside from simply depleting Mbd2, the researchers also showed that administering liposomes carrying Mbd2 silencer RNA (siRNA) into the trachea of mice was sufficient to protect them from lung injuries and fibrosis.
According to the team, because MBD2 does not directly affect the essential epigenetic process of DNA methylation, inhibiting it could be a safe and viable way to treat PF. However, the impact of altered MBD2 expression in other types of cells relevant to PF would need to be assessed first.
The paper was published in Science Advances.