ProteinSimple FluorChem M Fluorescent Western Imaging System
Do more with less
Stop throwing away bad images and squinting to see bands! The FluorChem™ M system offers true application flexibility with the smoothest software you'll ever use.
SEE EVERYTHING
Crisp, clear images with a whopping 8.3 megapixel CCD resolution and automatic settings optimization.
DO EVERYTHING
Satisfy everyone in your lab with built-in RGB LEDs, UV and white light sources for full apps flexibility.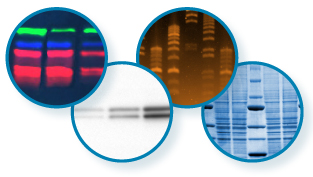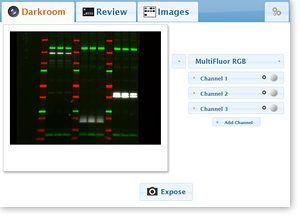 GO EVERYWHERE
Get the right picture, right away with unique one-step Digital Darkroom software. Access and analyze your data from any computer, anywhere.
TECHNOLOGY & APPLICATIONS
QUANTITATIVE FLUORESCENT DETECTION
Direct fluorescent detection is really stable, not to mention a great non-enzymatic alternative to chemiluminescent imaging. You'll get greater linearity over a broader dynamic range with it on the FluorChem M system, which means more accurate quantitation too. And our MultiFluor Western Blotting kits are optimized for high performance and have everything you need for secondary fluorescence detection.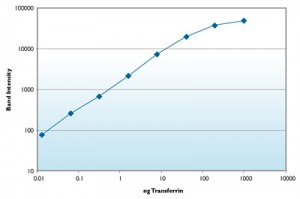 Learn More
Click here to find out more about the ProteinSimple FluorChem M Fluorescent Western Imaging System
Related content from this organisation