Encouraging drug discovery and therapeutic targets for dementia
A review has been published by experts in neurodegeneration research, detailing six ways to improve dementia research. This article investigates one of these suggestions, focusing on how we can improve drug target identification.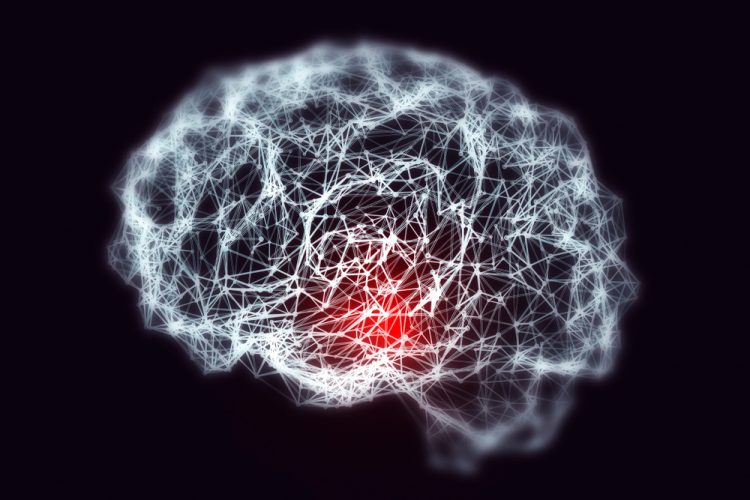 Dementia is a widespread disease which impacts many people, with 50 million people living with the disease globally.1 Whilst there are researchers investigating the condition, there are still discoveries to be made that could be used in developing novel therapies. 
A recent report – 'Tackling gaps in developing life-changing treatments for dementia' – has compiled figures from universities, pharmaceutical companies and charities to identify six gaps in current dementia research. The report, published in the journal Alzheimer's & Dementia, was funded by Alzheimer's Research UK and reflects the views of leading experts in the field of neurodegeneration research who devised a strategic action plan to address research gaps and make recommendations on how to achieve the G8 dementia summit goals.2
Key recommendations
The team, led by Rui Mauricio from Alzheimer's Research UK, Cambridge, recommends bolstering early drug discovery and identifying new targets, among the six suggestions.
The review outlines that current treatments for dementia do not tackle the underlying causes or slow the rate of disease progression.
The list of improvements for dementia research includes:
Encouraging early drug discovery to identify the most promising targets
Investigating the effects of newly-discovered genetic risk factors on disease processes
Improving understanding of why some brain nerve cells are more resilient than others
Ensuring the right selection of participants for clinical trials
Improving ways to measure the efficacy of drugs
Finding ways to begin clinical trials decades earlier than is currently conducted.
It also highlights that incentives are needed for researchers to publish their findings as quickly as possible, share study data and promote and facilitate dementia research between scientific disciplines. The panel emphasised that a more integrated and collaborative approach is key to helping dementia researchers make faster progress.
Scope of the disease
Dementia is the leading cause of death in the UK. According to the report, the condition affects 850,000 people and costs the UK economy £26bn each year. Globally, the number of people with dementia is expected to increase to 135 million by 2050 due to a rise in life expectancy and an aging population. It is therefore critical that new dementia drug targets are identified.
The panel emphasised that a more integrated and collaborative approach is key to helping dementia researchers make faster progress
In 2013, the G8 stated that dementia research should be made a global priority with a key aim of developing a cure or disease-modifying therapy by 2025. In recent years, numerous developments have been made. For example, the protein CAPON was identified by scientists in Japan as having a protective role against Alzheimer's.3 Another target found by researchers in Alabama is the serine/threonine kinase known as LIMK1, which may play an important role in the degradation of dendritic spines; the connections between neurons in the brain.4 The MitoNEET protein, which has been mapped by researchers in West Virginia,5 is also of interest in this field of research. The team discovered how drugs latch on to the protein, enabling other researchers to improve the design of drugs for a range of conditions, including dementia.
Therefore, researchers have been making progress, as seen by the examples above, but the report argues that such developments could be improved further, with new targets being discovered more frequently.
Target identification
One of the six recommendations from the report was a process for achieving dementia drug targets and bolstering drug discovery. It outlines how recent research has identified multiple neurodegenerative pathways that result in the development of dementias. However, more detailed research could reveal undiscovered causes of the condition.
Studies have shown that amyloid-β (Aβ) protein deposition is an early event that may be key in the development of Alzheimer's, but the mechanisms that link Aβ to neurodegeneration are poorly understood, so require more research. The report also states that clinically-relevant symptoms tend to appear at the same time as tau pathology is correlated with cell death, meaning that prevention of the disease is difficult to study. Furthermore, some parts of the brain such as the hippocampus and amygdala seem to show a selective weakness to plaque accumulation and tau-associated neurodegeneration, while others like the cerebellum are initially spared.
According to the report, these findings demonstrate that investigating molecular differences between neurons susceptible to neurodegeneration and those which are protected is vital to understanding the vulnerability of brain structures. This can help inform disease understanding and drug targets.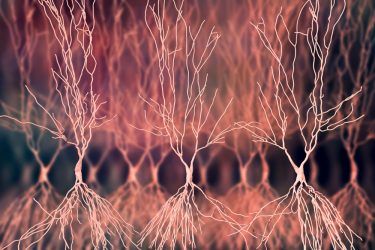 Several studies were given as examples of current research. Findings include differences in the neurodegenerative protein expression of excitatory but not inhibitory neurons. These have been observed in a mouse model to accumulate damaging tau aggregates and allowed the identification of novel disease mechanisms that are potential therapeutic targets.
Another study referenced in the report researched the locus coeruleus, a brainstem nucleus in the central nervous system (CNS) which produces noradrenaline and has diffuse noradrenergic innervation. Noradrenergic neurons in this region play a central role in normal cognitive decline, suggesting that noradrenaline signalling in the CNS may be a viable drug target.
A critical part of this approach was biologically mapping the molecular signature of different neuronal populations in healthy brains versus brains from patients with neurodegenerative diseases, details the review. This gives a more complete understanding of the biological processes associated with neuron vulnerability and may allow for improved disease understanding of the systems involved in dementia.
Therefore, the current knowledge of how the disease works is not a complete understanding of dementia; studies are frequently finding new targets. Improving upon this would help patients and increase identification of drug therapeutic targets.
Approaches to take
The report suggests several methods for bolstering early drug discovery. One recommendation is to develop an Alzheimer's connectivity map based on 'omics' expression signatures in disease-relevant cell types. An omics-based approach could map resilience and vulnerability by brain region and tracking the trajectory of the disease, leading to more vulnerable pathways being identified.
Another proposal is that researchers have better resources of living tissue from patients with dementia. The panel have recommended that this could be achieved by enabling access to resected tissue from surgeries and using excess biopsy tissue.
The report advises encouraging patients who suffer from dementia in clinical trials to donate post-mortem brain samples. This would result in collaborations with neurosurgeons and standardising brain tissue processing to maintain its usefulness for study (eg, rapid cooling of excised brain tissue).
A final suggestion is that dementia research organisations set the agenda, drive research and encourage the sharing of information with the wider research community. Pre-clinical biological data is often difficult to disseminate in an accessible format due to the unstructured nature of certain datasets. So, developing solutions for data sharing and accessibility would allow the field to rapidly progress.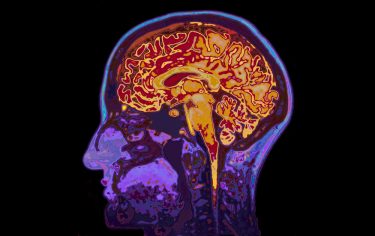 Professor Nick Fox, who was one of the experts compiling the review, said that: "Initiatives like the UK Dementia Research Institute are helping bring together researchers across centres and disciplines but with the number of dementia researchers still small compared to other disease areas, collaborative working is essential for us to make progress at pace.
"There's also clear need to think carefully about how we do translational research in dementia. With limited funding comes limited shots on goal, so we must be confident we're supporting and incentivising quality research. This paper outlines the need to focus efforts on the most important mechanisms driving these diseases, on ensuring that findings are robust and on designing our clinical trials in the smartest way to test potential new medicines."
Conclusion
This article sets out clear ways in which dementia research can be strengthened, especially in the area of identifying drug targets.
"The diseases driving dementia are complex. Making progress in research involves reviewing what's working well and what's not and taking brave new steps to move things forward. This paper outlines steps that industry, charity and funders can take through training, rewards and funding programmes, but we must also see sustained government funding to enable innovation.Hilary Evans, Chief Executive of Alzheimer's Research UK, said: "Despite a change in public attitudes towards dementia in recent years and record investments in research through public donations to charities like Alzheimer's Research UK, we know more must be done to deliver a life-changing dementia treatment.
…more detailed research could reveal undiscovered causes of the condition
"With four times more funding going to cancer research, dementia research has not yet seen the necessary support needed to change the lives of people with dementia. Alzheimer's Research UK is calling on government to improve the lives of people with dementia by increasing its annual dementia research investment to equal just one percent of the societal cost of the condition."
Following these suggestions could enable researchers to increase the speed with which targets are identified and therefore develop treat patients with dementia, or potentially prevent the condition.
References
Prevalence | Dementia Statistics Hub [Internet]. Dementia Statistics Hub. 2019 [cited 26 July 2019]. Available from: https://www.dementiastatistics.org/statistics-about-dementia/prevalence/
Mauricio R, Benn C, Davis J, Dawson G, Dawson L, Evans A et al. Tackling gaps in developing life-changing treatments for dementia. Alzheimer's & Dementia: Translational Research & Clinical Interventions. 2019;5:241-253.
Alzheimer's protein found, suggesting new drug target [Internet]. Drug Target Review. [cited 2019Jul26]. Available from: https://www.drugtargetreview.com/news/44804/alzheimers-protein-found-suggesting-new-drug-target/
Potential drug target for Alzheimer's identified [Internet]. Drug Target Review. [cited 2019Jul26]. Available from: https://www.drugtargetreview.com/news/45596/potential-drug-target-for-alzheimers-identified/
Crystals mapped to advance treatments for stroke, diabetes and dementia [Internet]. Drug Target Review. [cited 2019Jul26]. Available from: https://www.drugtargetreview.com/news/46107/crystals-mapped-treatments-stroke-diabetes-dementia/