Can a computer help us find a treatment for COVID-19?
Researchers are utilising computers to aid in their investigations into a COVID-19 treatment. Here, we highlight three studies using simulations, calculations and AI to identify a drug to combat the coronavirus.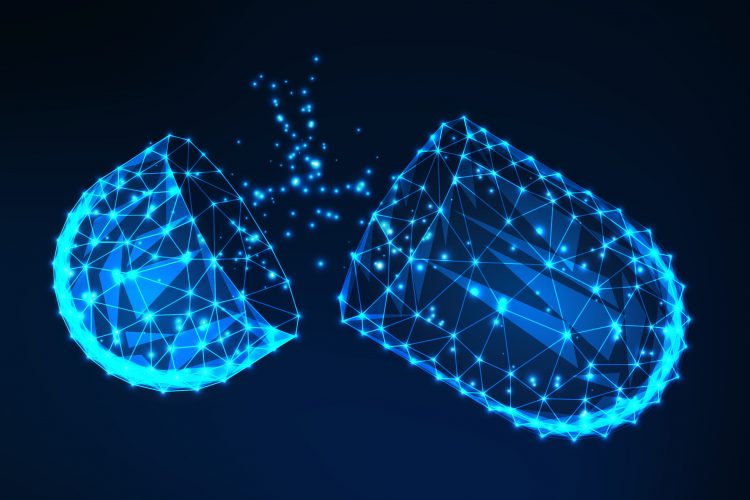 In the search for a therapeutic to help cure patients or relieve their symptoms as a result of SARS-CoV-2, the virus causing the COVID-19 pandemic, researchers are turning to computer simulations and artificial intelligence (AI) to identify potential treatments.
Computer-aided drug design1
A researcher at the University of Missouri in the US used computer-aided design to reveal four antiviral drugs that he says could be used to combat COVID-19, by inhibiting viral replication.
Associate Professor Kamlendra Singh and his team identified remdesivir, 5-fluorouracil, ribavirin and favipiravir which blocked the coronavirus' RNA proteins from making genetic copies.
…researchers are turning to computer simulations and artificial intelligence (AI) to identify potential treatments"
"As researchers, we have an obligation to search for possible treatments given that so many people are dying from this virus," Singh highlighted. "These antiviral drugs, if they turn out to be effective, all have some limitations. However, in the midst of a global pandemic, they are worth taking a deeper look at because based on our research, we have reason to believe that all these drugs could potentially be effective in treating COVID-19."
According to the researchers, as the SARS-CoV-2 virus can mutate and develop resistance to antiviral drugs, meaning that further testing in a laboratory and in patients is required to evaluate how the four treatments interact with the virus' RNA polymerase.
"Our goal is to help doctors by providing options for possible treatments of COVID-19 and to ultimately contribute in improving the health outcomes of patients suffering from the infectious disease," Singh said. "As researchers, we are simply playing our part in the fight against the pandemic."
Calculations from a supercomputer2
Another study from Johannes Gutenberg University Mainz (JGU) in Germany found several drugs that have been previously approved for treating hepatitis C as potential candidates against COVID-19.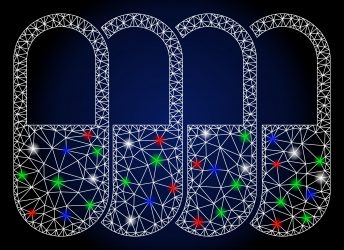 The research team used the MOGON II supercomputer at JGU to conduct extensive calculations; the scientists simulated the way that approximately 42,000 different substances listed in open databases bind to certain proteins of SARS-CoV-2 and thereby inhibit the entry of the virus into the human body or its multiplication.
"This computer simulation method is known as molecular docking and it has been recognised and used for years. It is much faster and less expensive than lab experiments," said Professor Thomas Efferth of the JGU Institute of Pharmacy and Biomedical Sciences and lead author of the study. "As far as we know, we were the first to have used molecular docking with SARS-CoV-2 and it is fantastic news that we have found a number of approved hepatitis C drugs as promising candidates for treatment."
Using the MOGON II supercomputer, the researchers made over 30 billion single calculations within two months and found that compounds from the four hepatitis C drugs simeprevir, paritaprevir, grazoprevir and velpatasvir have a high affinity to bind SARS-CoV-2 and may therefore be able to prevent infection.
"This is also supported by the fact that both SARS-CoV-2 and the hepatitis C virus are a virus of the same type, a so-called single-stranded RNA virus," explained Efferth.
According to the researchers, a natural substance from the Japanese honeysuckle (Lonicera japonica), which has been used in Asia against various other diseases, might be another strong candidate against SARS-CoV-2.
"Our research results now need to be checked in laboratory experiments and clinical studies," said Efferth, adding that molecular docking had already been used successfully in the search for active substances against the coronaviruses MERS-CoV and SARS-CoV.
Using AI3
Our high-resolution genomic analysis tools have allowed us to develop new insights into two serious and complex disease"
Scientists from PrecisionLife have used the company's AI precision medicine platform to identify 59 repurposed drug candidates which they say could be used to develop new therapeutic options to increase the survival rate of patients who develop sepsis while suffering from severe COVID-19.
The new study sought to find identify genetic risk factors for sepsis especially in the context of COVID-19 and to use these insights to identify existing drugs that might be used to treat life-threatening late-stage disease.
"Ours is the first study looking at host genomics and opportunities to treat later stage severe disease where host immune processes take over," said Dr Steve Gardner, Chief Executive Officer of PrecisionLife.
Like initial genomic studies on COVID-19 patients, previous analyses of sepsis patients have failed to identify more than a handful of genetic variants that predispose individuals to developing the disease. By providing deeper insights, this study identifies novel approaches and hope for new therapies.
The company analysed patient datasets compiled by the UK Biobank to identify genes associated with sepsis, which are also found in severe COVID-19 patients. Sepsis is observed in 60 percent of severe COVID-19 patients and is a life-threatening condition with a mortality rate of approximately 20 percent.
The team identified mutations in 70 sepsis risk genes, 61 percent of which were also present specifically in severe COVID-19 patients. Several of the disease-associated genetic signatures found in both sepsis and severe COVID-19 patients have previously been linked to cancer, immune response, endothelial and vascular inflammation and neuronal signalling.
Thirteen of the sepsis risk genes, which the study shows are also COVID-19 risk genes, are known to be druggable and therefore represent potential drug repurposing opportunities. The study went on to identify 59 compounds and drugs that are known to be active against these 13 targets. The researchers say these could form the basis for future drug trials and repurposing projects and could also offer potential as COVID-19 high-risk biomarkers.
"Our high-resolution genomic analysis tools have allowed us to develop new insights into two serious and complex diseases for which new therapeutic options are urgently required. We hope that these will lead to better understanding of what drives sepsis in COVID-19 patients and result in new ways to treat seriously ill patients," said Dr Gardner.
As more COVID-19 patient data become available in UK Biobank and other patient data sources, the company says it will be able to analyse the clinical impact of these disease signatures in a larger group of patients.
References
[Internet]. MDPI. 2020 [cited 18 May 2020]. Available from: https://www.mdpi.com/2076-0817/9/5/320
[Internet]. Who.int. 2020 [cited 18 May 2020]. Available from: https://www.who.int/bulletin/online_first/20-255943.pdf
Newswire L. AI-based precision medicine mining of UK Biobank finds 13 human COVID risk genes and identifies 59 drugs with potential to improve survival in severe COVID-19 patients and sepsis – Life Science Newswire [Internet]. Life Science Newswire. 2020 [cited 18 May 2020]. Available from: https://lifesciencenewswire.com/covid-19/ai-based-precision-medicine-mining-of-uk-biobank-finds-13-human-covid-risk-genes-and-identifies-59-drugs-with-potential-to-improve-survival-in-severe-covid-19-patients-and-sepsis/