Targets In-Depth Focus 2020
This in-depth focus includes articles on the importance of a novel target to treat M. tuberculosis infections and how recently identified interactions between the SARS-CoV-2 Spike protein and host epithelial cells could be used in the development of COVID-19 therapeutics.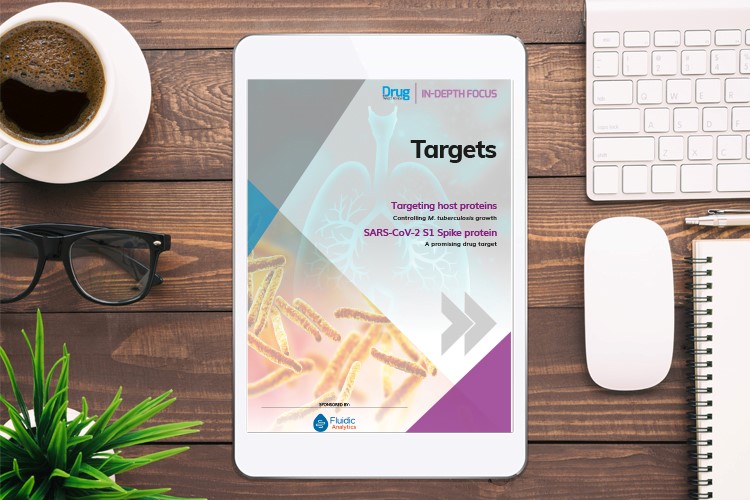 In this in-depth focus: 
Adding to the arsenal: targeting human proteins for controlling M. tuberculosis growth
The National Institute of Health envisions a plan for managing tuberculosis in the 21st century. Included in this proposal is targeting host proteins as an add-on therapy to antibiotics. Infectious disease biologists are focusing on this strategy and it is a topic of active research. Recently, a multinational research team identified a macrophage-resident host protein that is utilised by Mycobacterium tuberculosis for its survival. This discovery adds to the expanding list of host proteins that can be targeted with existing drugs. In this article, Navodita Jain discusses the importance of this novel target and how these studies provide an impetus to drug repurposing for treating infectious diseases.
Exploring the intra-protein non-covalent interactions in the S1 domain of the SARSCoV-2 S1 Spike protein
The Spike (S) protein is a promising drug target in the quest to develop vaccines and antivirals for SARS-CoV-2 to treat and prevent COVID-19. Intra-protein interaction energy landscape mapping efforts have recently identified key interactions that may be crucial for the S protein's ability to bind to receptor proteins on host epithelial cells – a precursor necessary for cellular infection. Consequently, characterising the interaction profile of the S protein might be key to disrupting these interactions with specifically engineered inhibitors. In this article, Oscar Bastidas details his latest research work, which follows an approach that could potentially lead to effective treatments and novel vaccine candidates in the fight against COVID-19.