Accelerating the immune system could eliminate ageing cells
Boosting the body's anti-viral immune response could restore tissue balance and eliminate ageing cells that contribute to age-related diseases.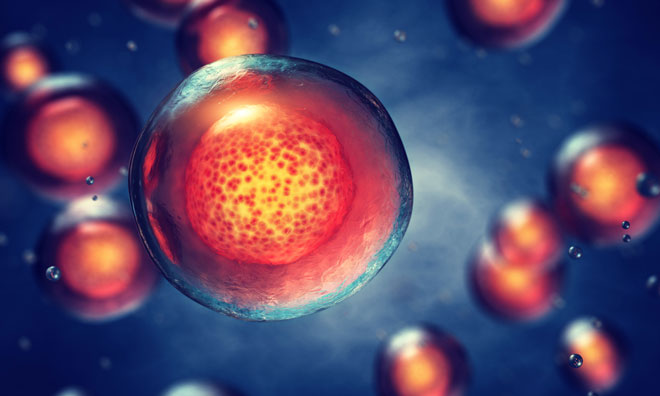 The removal of moving senescent cells in mice has been shown to restore tissue balance and increase healthy lifespan. A team at Massachusetts General Hospital, part of Mass General Brigham, US, discovered that the immune response to a virus present throughout human tissues can detect and eliminate senescent skin cells.
In a study published in Cell, the scientists analysed young and old human skin samples to learn more about the clearance of senescent cells in human tissue. The study discovered that old skin samples contain more senescent cells than young ones, but the number does not increase as individuals age, indicating a regulating mechanism. Experiments demonstrated that killer CD4+ T cells are responsible for controlling senescent cells in the elderly. More killer CD4+ T cells in tissue samples correlated with fewer senescent cells in aged skin.
The researchers discovered that ageing skin cells produce an antigen from human cytomegalovirus, a herpesvirus that infects most humans without symptoms. This protein acts as a target for killer CD4+ T cells, which attack and control senescent cells.
"Our study has revealed that immune responses to human cytomegalovirus contribute to maintaining the balance of ageing organs," said senior author Dr Shawn Demehri, director of the High Risk Skin Cancer Clinic at MGH and an Associate Professor of dermatology at Harvard Medical School. "Most of us are infected with human cytomegalovirus, and our immune system has evolved to eliminate cells, including senescent cells, that upregulate the expression of cytomegalovirus antigens."
These findings suggest that viruses living in our body may have a beneficial role and could be utilised in various clinical applications. "Our research enables a new therapeutic approach to eliminate ageing cells by boosting the anti-viral immune response," said Demehri. "We are interested in utilising the immune response to cytomegalovirus as a therapy to eliminate senescent cells in diseases like cancer, fibrosis and degenerative diseases."
Demehri suggests that this research could also advance cosmetic dermatology by leading to the development of new treatments that rejuvenate the skin's appearance.