13th International Conference on Metabolomics and Systems Biology
Euro Metabolomics 2018 will be a platform to investigate on recent research and advancements that can be useful to the researchers.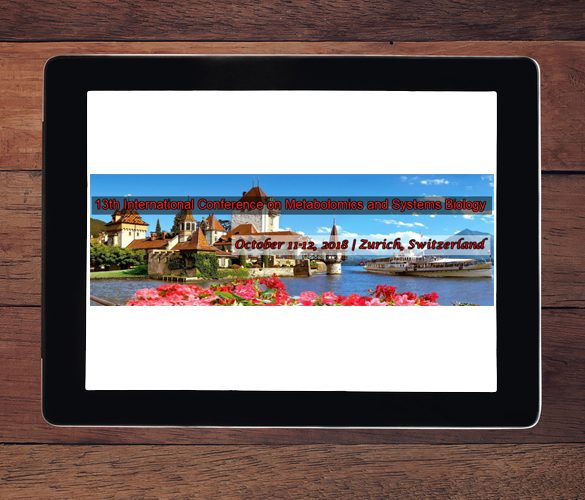 Metabolomics is a rapidly emerging field to identify and quantify cellular metabolites of a biological system at a particular point of time by using sophisticated analytical techniques. Most recent innovations covered in the conference are Metabolomic Modelling and Drug Design, Precision Medicine, NMR, LC-MS, GC-MS, Mass Spectrometry, UPLC and Ion mobility spectrometry analytical methods, Targeted Metabolomics, Biomarker Metabolomics, Cancer Metabolomics, Metabolomic Profiling, Metabolomic Fingerprinting, Lipidomics, Data analysis using Systems Biology approach.
Conference Highlight:
Metabolomics
Cancer Metabolomics
Diagnostic Biomarkers in Metabolomics
Metabolic Modelling and Synthetic Biology
Clinical and Precision Medicine Metabolomics
Metabolomics in Drug Discovery
Lipidomics
Plant and Environmental Metabolomics
Transcriptomics and Proteomics
Systems Biology
Computational Methodologies
Analytical Techniques in Metabolomics
Metabolomic Syndrome
Metabolomic Devices
Disease-Focused Research in Metabolomics
Related topics
Analytical Techniques, Biomarkers, Drug Development, Genomics, Ion Channels, Lipidomics, Mass Spectrometry, Metabolomics, Nuclear Magnetic Resonance (NMR), Precision Medicine, Research & Development